Young, Detroit-based photographer Jessica Kobeissi's portrait challenge series on YouTube shows what happens when you take one model and put them in front of multiple photographers' cameras. She's back with part three of the experiment, this time with three other photographers – Brandon Woelfel, Derrick Freske, and Jerry Maestas. The four, including Jessica, take on the creative challenge with their individual equipment set-ups and minds.
All are using full-frame cameras, and only Nikon and Canon are on the scene. Here's a gear list:
Brandon
Nikon D750 with a 50mm f/1.4 & 85mm f/1.4 lenses
Jessica
Canon 5D Mark III  & 24-70mm f/2.8
Eric
Jerry Maestas
Canon 6D and 50mm f/1.8.
Each photographer is given three minutes to shoot model Tashi Rodriguez (@tashimrod), and each photographer chooses a location and outfit to suit their personal aesthetic for all the photographers to use. In all, they take turns in four different scenes with varying results.
Jessica's choice of outfit and location is first up, then Jerry's, Derrick's, and Brandon's. Each 'shoot' presents its own change of location and attire and in some instances using the same props. It's interesting to see how different photographers interact with the same model and environment to come up with totally different creations. Working with other photographer's concepts forced some of them out of their comfort zone, which is where the biggest things in life happen. This would be a really interesting and beneficial thing for any photographer to try with their photographer friends, and if you do, we'd love to see your results in our SLR Lounge Facebook Community!
This is also the third time Jessica has gathered a group to do this and you can check the links below for more:
You can find more from Jessica on her YouTube channel, and her site, and these past posts below: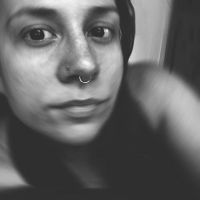 Holly Roa
Seattle based photographer with a side of videography, specializing in work involving animals, but basically a Jill of all trades. Instagram:
@HJRphotos