Photography challenges are an interesting trend online that demonstrate how every photographer has a unique approach to the art. But, more than that, it reveals how every photographer needs to actively train their creative eye in order to stand out.
Jessica Kobeissi recently released another episode in her series of videos of portrait comparisons in which she and three of her fellow photogs had three minutes to take a picture of the same model. Additionally, each round of shoots has a special sudden death stipulation that restricted the photographers' freedom during the sessions. Let's see what they were up against.
In this challenge, 4 photographers shoot the same model! Each person picks their own location, outfit and photographs the same model to showcase how different each of their styles are.
Photoshoot BREAKDOWN
Round 1 – Only One Shot
Round 2 – You Can't Change Your Camera Settings
Round 3 – Model Needs To Be Laughing
Round 4 – No Verbal Instructions
Participants and Gear Used
Jessica
Canon 5DM3 – Currently Unavailable on B&H
Alternative: Canon 6D Mk II – $1,599
Canon 24-70mm f2.8 L II – $1,599
Sawyer
1DX II – $5,499
70-200m f2.8 – $1,899
Canon CN-E 35mm T1.3 L F Cine Lens – $3,950
100mm Macro f2.8 L – $749
Sigma 35mm f1.4 – $899
Sigma 85mm f1.4- $1,199
Nikon 50mm f1.4 – $446.95
Nikon 85mm f1.8 – $476.95
If you want to see more from the series, check out the links below.
4 Photographers Shoot The Same Model | Props Edition W/ Jessica Kobeissi
Portrait Challenge | 4 Photographers Shooting Canon & Nikon & One Model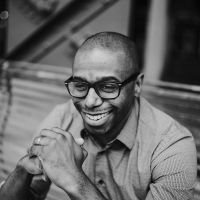 Wendell Weithers
Wendell is based in Atlanta where he shoots events, portraits, and food photography. He also supports his wife Andrea as she runs their cake design business, Sweet Details. Instagram:
Wendellwphoto