You've probably never heard of it, though I suspect in the coming months or weeks ExploreCams will cross through many photographers' periphery at some point. At it's heart, ExploreCams is a search engine with rather defined parameters. What it allows you to do is search through a collection of imagery "taken on specific photo camera bodies & lenses, so you know what to expect from your next gear purchase."
Of course, to put something like this together there would've had to have been some trawling of various photo-sites to find the imagery and the associated meta/EXIF data, and that's precisely what they've done. Using 500px, Flickr, and an assortment of other sites, ExploreCams has surveyed and collected 7 million photographs with requisite EXIF data, so you can go through them to see what the images from the camera of your choosing actually look like in the wild as taken by random people.
While that's interesting, you could already do that just by going to those sites, albeit, not as cleanly. What's more interesting is the collective data on a whole and what it says about the market.
Having gone through so many images and read the data, plotted and charted it and so on, it's put them in a position to easily graph the findings, and that's of more interest. They've created a pretty interesting and interactive infographic that shows the top 6 brands, the top cameras and lenses in each brand, and the most frequently used settings. Perhaps even more interesting is that you can select a brand, and all the graphs shift to show you the most popular lenses, bodies, settings, and so on within each brand. You can even see the most common focal length used by each from Canon, Nikon, Fuji, Sony, Apple, and others.
Probably without much surprise, the most common from their findings was Canon, and Canon 5D MK III at that. Of course that could be shooters with that body just post on those sites more, but, there you have it. While few may be surprised at the results for camera body, the results for lenses are more of interest, and for canon it's not a nifty fifty, but rather the EF 24-105mm f/4L IS – probably one of the best all-encompassing lenses around.
You can check it out here, and, if any of those gear pieces catches your fancy, know that a number of those on the list are currently on sale. The 5D MKIII and the 24-105mm f/4 included. Here are some of the bodies and lenses that made the cut and are also currently on sale:
CANON SALES
Nikon Sales
Nikon Bodies & Bundles:
D5500
Nikon D610 DSLR Camera with 24-85mm Lens
Nikon D750 DSLR Camera with 24-120mm Lens
Nikon D810 DSLR Camera with 24-120mm Lens
D500 DSLR Camera with 16-80mm Lens
Nikon Lenses:
Nikon AF-S NIKKOR 24-70mm f/2.8G ED
Nikon AF-S DX NIKKOR 35mm f/1.8G
Nikon AF-S DX Zoom-NIKKOR 17-55mm f/2.8G IF-ED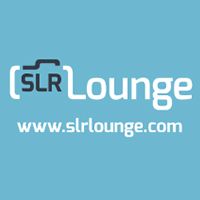 SLR Lounge Official
Articles by SLR Lounge Official are created by multiple authors. They represent official announcements by SLR Lounge.