Radio trigger manufacturer PocketWizard has been taking a slow and easy approach with new releases, with the low-profile Plus IV finally replacing their gold-standard Plus III units over a year ago, four years after its predecessor's inception.
Now, they've released the FlexTT6 transceiver, currently only available for Canon, to follow up on 2009's FlexTT5.
The new FlexTT6 is available for preorder from B&H for $186 and brings support for Canon's newest cameras' TTL systems as well as compatibility with newer Canon speedlites. Newly supported cameras are  Canon 5D Mark IV, 1D X Mark II, 80D, 77D, T7i and T6. 
Like the FlexTT5, the FlexTT6 supports HyperSync – PocketWizard's own feature to allow shutter speeds faster than a camera's native X-sync speed.
It will be backward compatible with previous PocketWizard products and has added more channels, 54 to be precise, to allow for more photographers to be shooting in an area without interfering with one another's flashes.
An interesting note about this transceiver – though it's branded for Canon, it can be used with other brands in a "basic" mode without TTL capability. The press release is below, and full specs can be found at B&H. 
PRESS RELEASE
So. Burlington, VT – May 30, 2017: LPA Design, manufacturers of PocketWizard Photo Products, the global leader in reliable wireless control of cameras, flash lighting and light meters, announces the new FlexTT6 Transceiver for Canon- the latest in PocketWizard's flagship TTL radios. With new under-the-hood technology, it is compatible with the Canon 5D Mark IV, 1D X MarkII, 80D, 77D, T7i and T6 cameras, along with Canon's 600 EX II-RT and 430 EX III-RT flashes. It is legacy compatible with more than 20 additional Canon cameras and flashes. The FlexTT6 addresses faster camera sensor speeds and is future-proof for next generation camera releases. The new FlexTT6 includes all the features and reliability as the FlexTT5, such as TTL, HSS and PocketWizard's patented HyperSync® technology.
"Owners of newer Canon cameras can now access the remarkable wireless TTL technology pioneered and patented by PocketWizard," comments Karen Marshall, CEO of LPA Design. "Our engineering team was able to conquer the challenges presented by faster camera sensors with this hardware solution."
The FlexTT6 is forward, backward and cross-compatible with the PocketWizard family of wireless radios. This includes compatibility with the FlexTT5 as a receiving radio, as well as the entire line of Plus radios, the MultiMAX, MiniTT1, AC3 ZoneController and Control TL receivers.
"We remain focused on the essential value and reliability of the PocketWizard family of wireless gear for our photographers. Add the FlexTT6 to your gear bag, get your flash off your camera and you are ready to shoot with new and older Canon cameras supported by your PocketWizard wireless radios", said Marshall. "Our customers also tell us that in an increasingly overcrowded 2.4 GHz smart device world that our unique 344 MHz (FCC) and 433 MHz (CE) radios cut through the wireless clutter delivering reliability every shot," said Patrick Clow, Manager of Customer and Technical Support.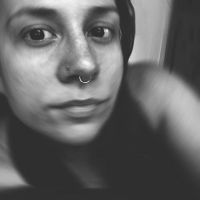 Holly Roa
Seattle based photographer with a side of videography, specializing in work involving animals, but basically a Jill of all trades. Instagram:
@HJRphotos