Have you ever had a grand concept for a photo shoot but weren't quite sure how to go about executing it? Or maybe you're experiencing a hiccup in your workflow and can't quite figure out why you keep failing in that area. Perhaps you're missing a step in self-directing your shoot. This is part one of a five-part series on being your own art director. I'll cover things you might consider for planning the shoot, the shoot itself, culling, editing and lastly (but certainly not least), critiquing your work.
Let's start with planning the photo shoot. Here are a few things I take into consideration when planning a photo session at WorkStory Corporate Photography. This workflow is relevant for any type of portrait session as well – newborns, families, engagements, weddings, etc.
1. Dream up a Concept
First you must determine a concept for your shoot. What's the story you want to tell? If this shoot is for yourself, whether for fun or for your portfolio, the sky is the limit here. You can do whatever you want. If you struggle to dream up an interesting concept, try answering the following questions.
What are some of your favorite movies, genres, books, etc. Can you style a shoot around that concept?
Is there a location or model that inspires you? What story can you design around those inspirational things?
Is there a story or emotion from your life you want to communicate to the world?
If this photo shoot is for a client, it's very important you find out what kind of story they want to tell. How do you find out what they want and need for their shoot? Here are some ideas for communicating with them.
Just chat! Get together and casually talk about what they envision for their photo session. Ask them why they chose you as their photographer. What do they like about your style?
If you're not so great at winging it, create a survey of questions you want to ask your client. You could send this to your client electronically before you even meet, or go over them in an in-person meeting. I recommend meeting in person if possible. Some people don't express themselves very fully in writing, plus, meeting in person creates a connection with your client that will help you on the day of your shoot and during sales presentations.
Work with your client to create a visual inspiration board. We'll talk about that a little later on.
2. Decide on a Location
Now that you've nailed down a concept for your shoot, you have to come up with the right location. You can either find an existing location or create your own set. This is an easy step for my corporate clients because we usually shoot on-location at their business in Spokane. For portraits, sometimes choosing a location can be challenging. Here are some things to consider when choosing a location.
Does it fit with the story and concept of the shoot?
Do you need a permit?
Does it cost money to use the location and can you pass that cost on to your client?
Will the weather cause issues with your shoot?
Is there natural lighting? What's the quality of light? Will you need to create your own lighting?
3. Create an Inspiration Board
Chances are, you and/or your client might not know what they want until they see it. At WorkStory, after we meet with our clients, we create an inspiration board via Pinterest showing our ideas and intention for what's possible for their upcoming shoot. After we present the board to the client, we invite them to be a contributor to the board and ask them to add any photos or concepts they've seen that they want for their shoot. We also ask them to clarify what they like about the image, so expectations are clear. Do they like the pose, the lighting, the concept, the styling of the products?
In the SLR Lounge Natural Light Couples DVD workshop, Pye shows you how Lin & Jirsa have their engagement and wedding clients create a mood board. They encourage their clients to only choose photos from their body of work, so they aren't copying another photographers' style. This is brilliant for photographers who shoot portraits. I noticed on the Lin & Jirsa Pinterest they have a board for locations they shoot at often so couples could actually choose which photos they like best from the location of their actual shoot. This will give the photographers a good idea of what style and type of image they want.
4. Model Call
If you're working on a concept shoot or even a commercial shoot, you might need models to make your concept come to life. If you're new to working with models, how do you find them? Depending on your needs, here are a few suggestions.
If you need an experienced model, try looking at a modeling or talent agency.
Connect with models in model and photographer meetup groups on social media.
For personal shoots, you may choose to use your friends for models. Just make sure they are made aware of the terms of the shoot. Do they get a print from the shoot or is this simply for fun? Will their likeness be published online or in print and are they ok with that?
Send out a model call to your client base or friends list. Again, make sure you set some terms upfront and that they are ok with them.
Get a signed model release. Always! Learn more about model releases by clicking here.
5. Styling
Styling is an important step that is often skipped, especially if you're going with a more journalistic style. If you're truly art directing and creating a dream shoot, styling is important. At WorkStory, we produce a "behind-the-scenes" genuine look at a company, their service, and/or product, and personalities of their employees. Even though we aren't going to be styling them into an outrageous look, we still want them to look their best. We take some time to talk about styling during their pre-shoot consultation. We give suggestions for what to wear, what not to wear, how to clean up their workspace to be camera ready and suggest they have their hair and make-up professionally done.
For a concept, glamour, fashion, portfolio, and even a regular portrait session, I highly recommend you work with some stylists to really elevate the quality of your images. If you've never worked with a hair, makeup, wardrobe or prop stylist, try it! Here are some ideas for finding people to work with.
Call a stylist you admire and see if they are available for hire.
Ask your own hair/make-up stylist if they would like to trade services for incredible imagery they can use in their advertising.
Contact a local boutique or designer who has clothing in the style you are looking for and ask if they would like to style your shoot with their clothing. Offer to pay them or trade for images.
Contact a local college and see if you can collaborate with students who need to work on a "real-world" project. Beauty schools, fashion programs, interior design students, etc. all need experience and are dying to get it. Make sure expectations are clearly set. You might need to officially apply to be part of an internship program. Check the laws and rules associated with this in your area or with the specific school you hope to work with.
6. Plan Lighting & Execution
Now that you've planned everything else, it's time to make a plan for which gear and lighting techniques you'll need to use to create the images you're planning to create. If you only use natural light, you may still need a reflector, scrim or another way to modify the light. Will you need an assistant or two? Whether you're shooting with available light or creating your own light, here are a few things to consider.
Will you be in a tight space? What constraints will that put on which gear you can use?
Will you be creating images from a specific vantage point? What should you bring to make that happen? A step ladder for bird's eye view? A blanket or tarp if you need to lay in the dirt?
Will you need wide angle, macro or a different specialty lens?
Will you need to overpower the sun with a strobe or can you get away with some constant LED lights?
Do you have enough batteries?
Do you need radio triggers, light stands, modifiers, super clamps?
Now you've got your plan, stay tuned for the next article in the Be Your Own Art Director series with my tips for making sure your actual shoot goes as planned. If you include a step in your planning that I missed, please share with us in the comments.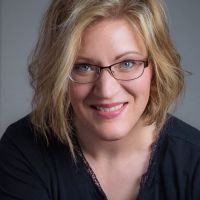 Tanya Goodall Smith
Tanya is the owner of WorkStory Branding Photography in Spokane, WA. Businesses hire her to create story-telling content that sells their high end products and services. She also teachings photographers her unique business model for making serious money as a corporate and personal branding photographer. Find her at
workstoryphotography.com
and
workstoryeducation.com