Recently, I wrote about the need we as photographers have to take risks. I argued that it's part of our make-up as humans, and that if our ancestors had been too cautious to leave the comfort of their caves to brave the world outside, we'd all still be there now. There is a thought that the consistent surge in popularity of extreme sports, like skydiving, is really a result of man reacting to the restrictive, bubble-wrapped, safety-obsessed society that we are in. One where we've seen almost everything, and little is new.
It's inherent in man to seek stimulation. We don't do extreme sports or drive fast because we are in a rush, it's because we seek one. We crave the high of a dopamine hit, and the good feelings of an endorphin flood because via those chemicals of arrousal we feel alive again. And the only way to break into this inner pharmacy is by taking a risk. Bradley Garrett seems to answer this call photographically, anywhere he is, safety and legality be damned! Garrett's book, 'Explore-Everything: Place Hacking The City' is a calling to us all.

It's harder to find these novel experiences when it seems every dark corner of the planet has been found and documented. Yet Garrett suggests that the very cities we live in are the places that actually need rediscovering. He goes to the edge of reason to photograph, and beyond; To the city limits, and past, to show us parts of cities we don't ever get to see; The forgotten parts, and the places our law enforcement say is no place of ours to see.

[REWIND: 'Canon Master' Adventure Photographer Shoots Without Bounds]
Photography is like fishing though, it's best where the fewest go. Garrett goes there. Our cities and systems are built to look precise and like a well oiled machine when we stay within the boundaries. But when you see it from Garrett's view, just outside and between the lines, it's like looking at the underside of a tapestry; a mess, a thrill, mixed with decay and beauty, and just about the most interesting views you've ever seen.
Plotting expeditions from London, Paris, Berlin, Detroit, Chicago, Las Vegas and Los Angeles, Bradley L. Garrett has evaded urban security in order to experience the city in ways beyond the boundaries of conventional life. He calls it 'place hacking': the recoding of closed, secret, hidden and forgotten urban space to make them realms of opportunity.
I'm in no way suggesting you decide to rebel and start breaking laws in the name of better views and better photos, but if you do it already or plan to, I wouldn't say no to seeing what you've seen via a photo. I'm writing this from Miami and it's a sort of new city, and I feel I've seen most of it. I feel sort of compelled now to step outside the paradigm and seek new angles, new places, and new faces. Look for me on the far side of the train tracks. If Garrett's work has said anything to me it's that life without risk is like a lion's dinner….fruitless.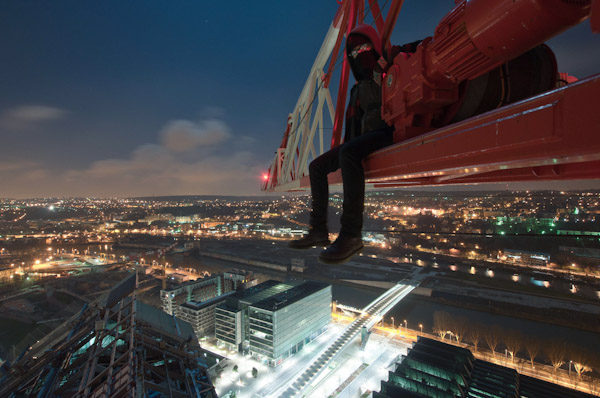 Be sure to check out more of Garrett's work here, on his blog, on twitter, and look for his book to contain so much more of this brilliant series of photos.
All photographs by Bradley Garrett are copyrighted and have been used with permission for SLR Lounge. Do not copy, modify or re-post this article or images without express permission.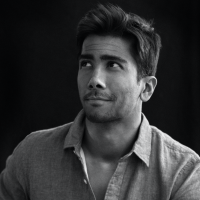 Kishore Sawh
A photographer and writer based in Miami, he can often be found at dog parks, and airports in London and Toronto. He is also a tremendous fan of flossing and the happiest guy around when the company's good.