A rolling stone gathers no moss, is what I say to myself when I'm busy. Better to be busy than not, but in an overloaded information world where we are all trying to keep up with currents platforms, run a business, a personal life, and manage a social media/online presence, being busy is a permanent state of being (well it can feel like that). But the creative mind, needs some time to breathe so it can decant from our minds effectively onto a medium, and we can get some time back with the help of an app.
Streamlining, cutting the fat, and becoming a leaner more efficient machine is a goal most of us have, and apps were promised to help us to that. Frankly though, there are so many apps being produced it's hard to know which ones. I would suggest giving PixBuf a look. Some of you may be familiar with Buffer, an efficiency app designed to help schedule content on various social networks. As great as Buffer is, it's not designed really for photographs, and thus not photographers. PixBuf, while similar in premise to Buffer, is based around images, and lets you cleanly and simply post your images to a cornucopia of social platforms.
As of this writing, there is support for Facebook, 500px, Flickr, and Twitter, but support is shortly to arrive for Behance, VSCO, Pinterest, Google Plus, and of course Instagram. At that time, it appears to be the best solution to the problem.
To work it, all you would do is upload your images to the PixBuf web app, select which platforms you want any given image to be posted to, schedule it to predesignated posting slots or any time of your choice, and that's it – your image will be sent where you want it, when you want it. Apparently, however, the auto feature learns when best to post to each platform, and then does it for you. This fact makes sense then, that an image analytics tool is also on the horizon as a feature, and you should be analyzing your metrics. Enter then, Minter.
If you are amongst the users of Instagram that just post images of your daily events, mundane and you generally don't care, then Minter will have nothing for you. However, photographers should really accept that Instagram can matter to your work, and for those of you who feel this way, Minter will provide professional Instagram analytics for you. It tracks the following:
▪ Total Followers
▪ Top Gained Followers
▪ Top Lost Followers
▪ Growth of Total Followers
▪ Gained and Lost Followers
▪ Gender of Followers
▪ Countries of Followers
▪ Cities of Followers
▪ Number of Posts
▪ Interactions
▪ Engagement source
▪ Post Engagement Rate
▪ Profile Engagement Rate
▪ Top Posts by Engagement Rate
▪ Best Time to Post
▪ Post Types
▪ Most Engaging Post Types
▪ Top Photo Filters
▪ Most Engaging Photo Filters
▪ Top Video Filters
▪ Most Engaging Video Filters
▪ Top Tags by Interactions
Of course, this information has to mean something to you and you sort of have to know how to read it, and spend time considering it and what actions to take because of it. But this is something that's worth your time if you're a photographer in a professional capacity. If you've any doubt, you should know there's the rumor now that models won't get jobs with certain brands without a minimum number of Instagram followers. That's just the beginning, and Minter's information can be an asset to growing your audience.
It's not free, however, and cost relates to the number of followers you have. But if you have a few thousand followers, I think it really can pay off to get to know more about them, when and how and with what to interact with them, and get to know what work of yours is 'working.'
Find out more about Minter here, and about PixBuf here.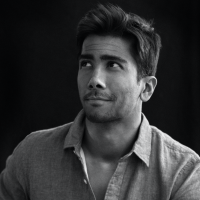 Kishore Sawh
A photographer and writer based in Miami, he can often be found at dog parks, and airports in London and Toronto. He is also a tremendous fan of flossing and the happiest guy around when the company's good.