Pinterest has recently unveiled a new suite of features that pander to our nature, and the nature of the world now to operate via imagery versus text. These new visual discovery tools really represent the ability to search without words, and to see 'results' you don't have to read.
The first is 'Lens', and the premise is dead simple, even if hiding layers of technological sophistication and artificial intelligence underneath it: you see something you've got an interest in, you direct your camera to it and Pinterest scours its database to find related imagery. It's sort of like using Spotify and building a radio from a song where Spotify crates a playlist of songs with similarities to the one you're listening to. And this of course isn't simply reverse image look-up, no, but a way to find all sorts of related material. For example, you could see a top you like and Pinterest would show you similar ones and perhaps where to buy. Or it could show you similar locations, designs, or recipes.
It's all rather fantastic too because instead of having to think or words that relate to the search but may not be precise enough the Ai will derive more specifics than you probably could otherwise input, giving a more accurate result. And of course, like many things Ai, the more it's used the more it learns and the better it gets. But it goes much further. There's 'Instant Ideas' which you access by tapping on the small circle within the image frame which will take you to various things that relate in terms of aesthetic and concept.
Then there's what seems to be the evolution of 'Buyable Pins', 'Shop the Look'. Essentially, you see some item of clothing and you can tap on it where permitted and you'll see where to buy it and or similar – and even see what others buy along side.
I can imagine this will be a boon to stylists, photographers, MUAs, and of course brides and shoppers everywhere looking for a burst of inspiration. Pinterest is evolving, and maybe somewhere we as photographers should spend more of our efforts.
More info here.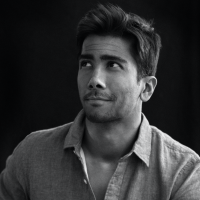 Kishore Sawh
A photographer and writer based in Miami, he can often be found at dog parks, and airports in London and Toronto. He is also a tremendous fan of flossing and the happiest guy around when the company's good.