A new player in the crowdsourcing trend launched earlier this month. Advertising creatives Cassandra Nguyen and Grazina Snipas are offering a new way to find custom photography with their site PicoImages.com. Pico Images will connect users looking for specific photographs with just about anyone that can use a camera.
"We believe the democratization of photography and technology has increased the quality of photos people take every day," said Snipas. "You no longer have to be a professional photographer to take a great photo."
The process is simple—users describe the photo they're looking for, how they plan to use it, and how much they're willing to pay. Anyone with an image matching that description can submit their photo. Upon purchase, Pico Images generates a custom image license between the two parties.
Nguyen and Snipas formed Pico Images, their first company, after becoming frustrated at the lack of quality images on stock photography sites. "We had the budget for photography but couldn't find anything that looked good on the popular stock sites," said Nguyen. "At the same time, we were seeing all of these great photos pop up on our social networks but didn't have an easy way to contact the photographers or to license them. Pico Images plans to bridge that gap."
As a designer myself, I totally get where these two are coming from. I have literally spent hours or sometimes an entire work day searching for the right stock image for a clients' design project. In fact, one of the primary reasons I took my photography hobby to the next level was so I could provide custom photography for my clients.
Obviously, a professional or at least an educated photography enthusiast, is going to take a better picture than the average Joe with a cell phone, but I think the concept behind Pico Images is a good one. Since the buyer sets the budget, photographers from amateur to seasoned professional can benefit. On the other hand, will crowdsourcing sights like this one lower the stock photography standard and pricing expectation even further than the ever popular micro stock trend? What are your thoughts?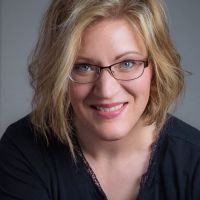 Tanya Goodall Smith
Tanya is the owner of WorkStory Branding Photography in Spokane, WA. Businesses hire her to create story-telling content that sells their high end products and services. She also teachings photographers her unique business model for making serious money as a corporate and personal branding photographer. Find her at
workstoryphotography.com
and
workstoryeducation.com