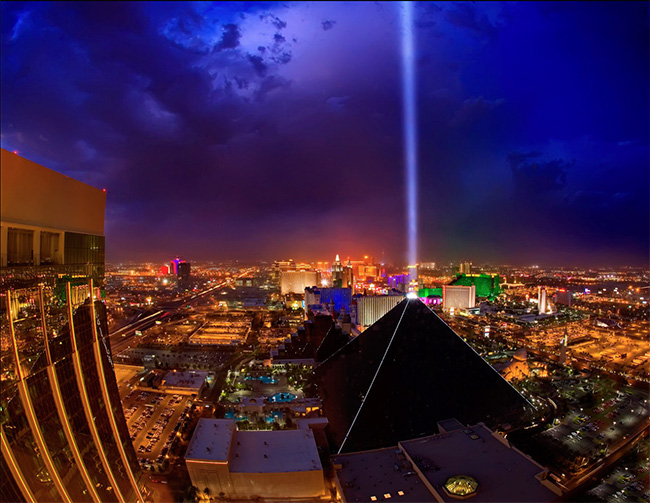 Photoshop World, which ended Friday, was an exciting mix of learning, networking and inspiration. If you didn't make it to the conference, you can watch the keynote here. There wasn't much in the way of new product announcements, but one highlight for me was Samsung's new ultra-high definition (UHD) line of monitors. These 4K monitors actually display a resolution of 3840 X 2160 which is twice the resolution (on each axis) of a standard HD monitor. That's great, but what really impressed me was the fact that the 32-inch model (U32D970Q) is said to display 99.5% of the Adobe RGB color space. I couldn't find that specific claim for the 28-inch model on the Samsung website, but it, like the 32-incher, is rated to display a billion colors. The sample photos on display in the Samsung booth showed an extraordinary amount of detail.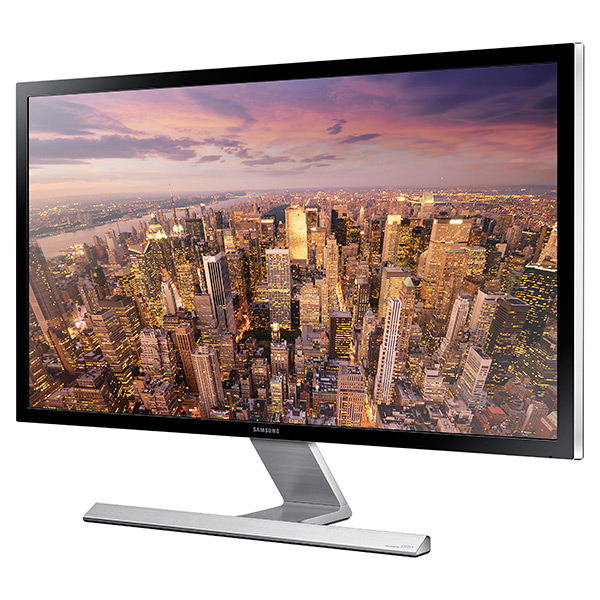 Great Sessions with Lots of Info
The sessions I attended were mostly excellent with just two that I rated "only" good (and one of those was due to equipment problems). With a crew of highly accomplished photographers like these who are also good teachers, it's hard to go wrong.
Even the sessions in the vendor booths were quite good. I sat in on sessions at the Adobe, Wacom and Peachpit booths and found those sessions well done and very informative—not marketing hype. In fact, I was so impressed with the talk given by Peachpit author Scott Valentine, that I immediately purchased his two books.
The Art of Photography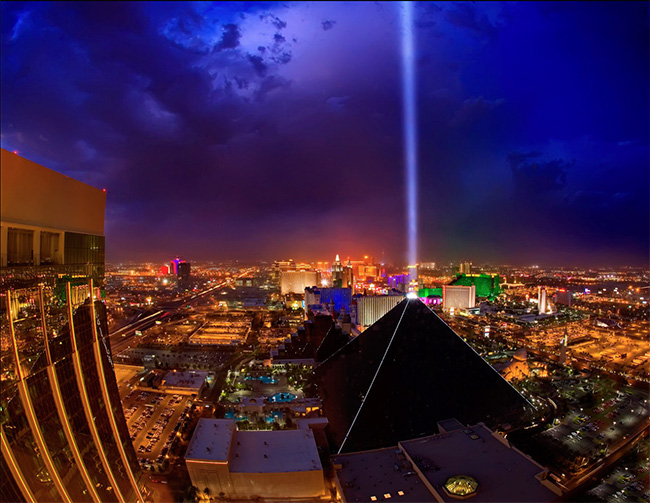 On Thursday evening, there was a very special session titled The Art of Photography which featured the work of about seven of the instructors. The slideshows included a diverse range of photographic styles, all artfully captured and processed. There were lots of interesting stories from the seasoned pros on stage. Some of the stories were inspirational and others were instructive.
Everyone got a laugh from Joe McNally's account of a casual conversation he once had with a grocery store checkout clerk. He related an incident from a time earlier in his career when he felt he had achieved some level of success. He was talking up some of his accomplishments to the clerk and he dropped the fact that he had traveled 100,000 miles the previous year. The clerk blithely replied, "Oh, really? Who do you drive for?" The story was a good reminder for us to take our work more seriously and ourselves less seriously.
Honing Your Craft
Comparison is the thief of joy. You will lose the joy of creating if you compare your work to others. – Pete Collins
A theme I heard expressed repeatedly throughout the conference was the importance of developing one's own style, of pursuing the specific type of photography that makes your heart sing. In his The Designing Photographer session Corey Barker emphasized the importance of experimenting, playing and just trying things to see how they work.
Take the Photos You Want to Take
In the closing session of the conference, Lindsay Adler recounted a portfolio review she experienced early in her career. When the reviewer told her there wasn't a single photo in her portfolio worth keeping, she was crushed. She said she was told, "You took the photos you thought you should take, not the ones you wanted to take." She took this advice to heart and began to develop her own unique vision and has since achieved much success.
Work the Shot
Roberto Valenzuela, another of the closing session speakers, had some things to say on the theme of taking work seriously. He also had some things to say about play and experimentation. He gave examples of how he has spent long hours doing self-assignments. One self-assignment was to find an interesting photo within the confines of a long white hallway. By working the shot aggressively and applying some creativity, he was able to come up with an interesting photo. This kind of relentless practice has allowed Roberto to quickly solve problems and elevate his art to an impressive level.
Now, after years of practice Roberto has written the book on practice: Picture Perfect Practice: A Self-Training Guide to Mastering the Challenges of Taking World-Class Photographs. In the foreword, Skip Cohen writes "This is no ordinary 'how-to' photography book. This is about learning to train your eyes, your heart and your mind." I've got my copy and am looking forward to working through it.
Recharge, Refresh, Restart
This was my first Photoshop World though not my first experience at a conference of this kind. I find that attending conferences like this one is an essential part of my ongoing development as a creative photographer/artist. A good conference will feed your head with lots of useful information, help you stay up to date with current trends and technology, allow you to connect with others who are doing great work and provide inspiration. I found all of those and more at Photoshop World 2014.
David Salahi
Dave Salahi is a photographer, Photoshop artist and Photoshop instructor in Southern California. In a previous life Dave was a software developer and still does some website development work. His website,
The Photo Performance
, features Photoshop tutorials and other photography info.