This has to be one of the most heart-felt and selfless acts I have seen from our industry. It's a truly inspiring story of how we can use our talents to give back.

Retouchers are often critized for their use of Photoshop to "make skinny girls skinnier and to make perfect skin more perfect." But when the devastating tsunami hit Japan back in 2011, retoucher Becci Mason used her talents as well as the social media to create an organization called Photo Rescue. Becci and over a thousand volunteer retouchers used Photoshop to restore damaged photos that were recovered from the aftermath of the tsunami.
In this TED Talk video, Becci talks about how after the tsunami, she traveled to Japan and volunteered with the organization All Hands in order to help with relief and clean up. During her time there, she noticed that many photos, photo albums, cameras and memory cards were left behind, damaged by the salt water and the elements.
The organization she helped started, Photo Rescue, not only hand cleaned these photos, but also restored hundreds of them via Photoshop before returning them to their owners.
With the digital age, where we can take thousands of photos and upload them online easily, it's easy to take for granted that some photos, especially those taken years before the advent of digital cameras, are simply irreplaceable. Just take a look at this photo of three generations of women that was recovered and restored through the organization. For the family who was able to receive this photo, this memory of their lives before the disaster, this meant everything.
In a disaster, our photos are "the last thing we'll grab and the first thing we'll look for."
This is Photoshop used for good. Re-touching lives one photo at a time.
Thanks to TED Video and Peta Pixel for the story.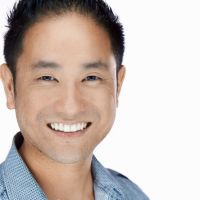 fotosiamo
Joe is a fashion and commercial photographer based in Los Angeles, CA. He blends creativity and edge with a strong style of lighting and emotion in his photographs.