Adobe is in the midst of evolving its suite of software offerings in order to adapt to a changing and increasingly competitive market. While some of the new changes, such as creating two variants of the same software, have been met with mixed reaction, others will undoubtedly be received more favorably.
One upcoming update is likely to fall under the category of the latter; the Select Subject update. It promises to refine the accuracy and increase the power of the popular Photoshopping method. If it keeps its promise, your work will become a lot less tedious.
The new tool is using Machine Learning to detect subjects in your image. For those of you that don't know, 'Machine Learning' refers to the ability of the software to learn without being explicitly programmed to complete a particular task. If you're worried that is this might be another step toward to the inevitable computer artificial intelligence uprising, let me dispel those worries: it is.
But for now, it will streamline your workflow by making an accurate starting selection of an object in your image with just one click. Even if your images have multiple subjects or complex details, the tool will recognize what you want to do because it will be learning.
Furthermore, it is available to use in the Select &Mask Workspace so you can refine your selection for a more polished and professional level result. A combination of efficiency and accuracy, that's the kind of change users want from their software updates. Let's hope this works as well as promised and is the first of many such improvements from Adobe
More Articles on Photoshop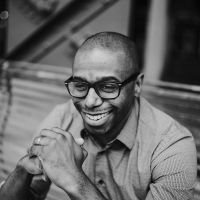 Wendell Weithers
Wendell is based in Atlanta where he shoots events, portraits, and food photography. He also supports his wife Andrea as she runs their cake design business, Sweet Details. Instagram:
Wendellwphoto