Good news Photoshop fans! Adobe has just announced that Photoshop CS6 and the rest of the Creative Suite CS6 is going to be shipping within the next 30 days. Photoshop CS6 is US$699 for a new license, or US$199 to upgrade from Photoshop CS3 or later, while Photoshop CS6 Extended is US$999, or US$399 to upgrade. Just like CS5, the major difference in the standard Photoshop and the Extended edition will be the 3D tools in the latter.
As we have mentioned in our previous post on the Photoshop CS6 Beta download, Photoshop CS6 brings several key changes and improvements:
New dark skin interface similar to Lightroom 4, which I like because it freshens up the look without drastically changing the interface too much
More GPU-optimized performance for a snappier experience, particularly with tools such as Liquify
Content-Aware move that is one of Adobe's black magic tricks
ACR7, which brings the RAW processing of Lightroom 4 into Photoshop CS6. I like the way LR4 renders RAW more than LR3, so I'm happy for this
And the best feature, the Auto-Save feature that saves your work periodically and Background Save that allows you to continue working while Photoshop is saving your file

The Creative Suite CS6 programs includes the popular software Illustrator CS6, Premiere Pro CS6, and After Effects CS6, as well as some new programs like SpeedGrade CS6 which is the "is the in-suite solution for applying lookup tables (LUTs), balancing gamma and more. For any footage, you can use intuitive tools to draw and apply masks to specific objects and areas within a frame. The software works with traditional video, RAW footage, HDR footage and stereoscopic 3D clips, in formats that include DPX, Alexa, RED, QuickTime, Targa, TIFF, Phantom, Weisscam and OpenEXR."
Be sure to check out B&H's extensive look at Photoshop CS6 and the Creative Suite CS6 in their post here.

You can also pre-order the different CS6 programs or the entire Creative Suite at B&H in this link.

Stay Creative!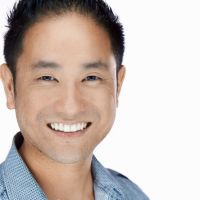 fotosiamo
Joe is a fashion and commercial photographer based in Los Angeles, CA. He blends creativity and edge with a strong style of lighting and emotion in his photographs.