Photoshop has more features than you could possibly hope to master, giving you a multitude of options geared towards enhancing your images and streamlining your workflow. It's not a static application and is constantly being updated to bolster its usefulness. Hoping to navigate these features is like trying to find your way through a rainforest blindfolded, but fortunately, we do have guides. Scott Kelby is one such guide, and here in this video he'll lead you to what he deems a buried treasure in Photoshop: Image Processor.
The Image Processor tool  gives you the ability to apply retouching and metadata changes simultaneously, and is largely underused. For instance, you can add contrast and copyright information all while exporting them in the file format of your choice. Here's how this is done.
Step 1 – Choose Folder
Step 1 is rather simple:
Go to File > Scripts > Image processor…
Step 2 – Choose Location
Step 2 is equally straightforward as it is where you decide where your files will be saved once you've finished formatting them to your liking.
Step 3 – Choose Format(s)
Step 3 is a bit more nuanced and it will provide you with a wide range of options to apply changes to your images. Here are few listed below.
File Format
Image Quality
Color Profile
Run "Actions"
Add Copyright Information
Resizing
SaveSave
Source: ISO1200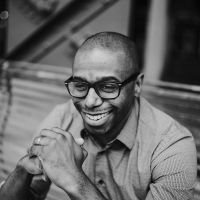 Wendell Weithers
Wendell is based in Atlanta where he shoots events, portraits, and food photography. He also supports his wife Andrea as she runs their cake design business, Sweet Details. Instagram:
Wendellwphoto