As your photography abilities expand, so must your retouching abilities (unless you're fielding it out), and one of the most important things you can learn in Photoshop to do really well, which will have a tremendous effect on the quality and speed of your work, and your ability to express your vision, is learning how to make selections and how to cut out anything in Photoshop. It's not one of the sexier things to learn like Frequency Separation, but perhaps as vital, and Tutvid has put together a video with 10 tips and tricks for making these very selections in Photoshop.
Depending on what you shoot, the importance of learning how to cut things out may vary, but it is relevant no matter what, if for no other reason than learning how to make selections in Photoshop actually teaches you a lot about how Photoshop works. Perhaps some of the most important material in this tutorial is what is found in the 'in-between' spots, where Nathaniel can be seen moving the pointer around and navigating menus and so on. Why? Because it helps to see what menus are where, and what sections and tools of Photoshop can be used in numerous ways.
In the process you'll also get a feel of how to use masks perhaps in ways and in instances you hadn't thought of before; how to use refine edge; the role edge detections and radius play; how to use color ranges to totally change the color of something like a car, or how to use Calculations to administer extremely complicated selections, and more. The video is a bit lengthy, but it's a good one to bookmark to refer back to in the future. Definitely check out more from Tutvid as they put out some really great Photoshop stuff.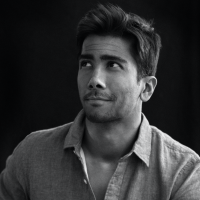 Kishore Sawh
A photographer and writer based in Miami, he can often be found at dog parks, and airports in London and Toronto. He is also a tremendous fan of flossing and the happiest guy around when the company's good.