A First Timer
As a first timer to the PhotoPlus Expo, and being that I have a press pass, I had quite a bit of exploring to do once I arrived. Taking a look around, I have already reviewed everything new that Nikon has to offer, Anthony is covering the Canon booth, so I beelined it to the big red Leica logo. Having built a pretty solid relationship with Leica over the past few months, I had scheduled a meeting with one of their marketing reps while here. First, I wanted to take a few minutes to do nothing other than play with the new releases from Photokina.
The Leica Booth
Photokina was an impressive event for Leica, where they released more new products than any other manufacturer. While there were some new releases that were geared more towards special edition or collector series cameras, there were a handful of compact cameras that I was personally interested in learning more about while here. The new X and D-Lux, both compact cameras geared towards the pros, are two cameras that offer the Leica image quality along with price tags that won't necessarily require the refinancing of your home. The D-Lux coming in with a pre-order price of $1,195 and the X coming at $2,295.
The Leica X Type 113 is the more expensive of the two, with a larger APS-C CMOS 16.2 MP sensor and a Leica Summilux 23 MM f/1.7 lens. The Leica D-Lux has a Leica DC Vario-Summilux 10.9–34 mm f/1.7–2.8 ASPH. lens and a large 12.8 MP Four Thirds sensor.
Test Shot With D-Lux


After lightly getting a feel for each camera, taking test shots of strangers passing by and my colleague Kish, I was honestly very impressed by everything each had to offer. Both extremely light and compact cameras with the ability to go as wide as f/1.7 in aperture, each having Leica glass permanently attached. While both being a little more money than other competitive options on the market, Leica knows the market they are going after and doesn't hide from that.
Meeting With Leica
Wanting to learn more about both cameras, I sat down with the VP of Marketing USA, Roland Wolff, and the Media Relations Manager, Amanda Fleming. This was a meeting I had been looking forward to so I could learn a little more about each of the products. While our talk was extensive covering a broad range of topics, the knowledge they each had to offer on each of the new products and history behind them was impressive to say the least.
They briefly explained the increasing need for a smaller and lighter compact camera line. Not only compact cameras, but fully manual compact cameras geared towards professional photographers. Photographers that want the same professional image quality from a larger camera, whether it be a DSLR or a Leica M rangefinder, with their Leica glass, all wrapped up nicely in a small and light fully manual camera body. While most photographers will look at the price of these cameras as being on the higher end, these are expected to sell extremely well, not only to those photographers that already shoot and own a Leica camera, but those that don't. These are both awesome cameras that offer a slighter cheaper entry into the Leica world of photography.
In the past, the Leica compacts had been less than impressive to those outside of the Leica world, often getting less than rave reviews. These are going to change things a little, and since they are both paired with Leica glass that shoots wide open at f/1.7, you will be seeing more impressive reviews coming out. I will personally be getting these cameras to put through the grind and review in the near future, as well as most likely keeping the one that impresses me the most.
A Breath of Fresh Air
Speaking to any of the Leica reps is a breath of fresh air. They are excited to tell you about their products. They are excited to tell you about the personal work they shoot with the Leica products they own. You see the pride they take in their work, the knowledge they have of the products they support, and the overall joy you can hear in their voices that you don't necessarily hear from the other manufacturer reps as you walk the floor. It was an overall excellent experience visiting the Leica booth, not only getting to personally touch the new products, but shoot with them.
A big thank you to B&H Photo for sponsoring our team while here at PhotoPlus, and making it possible for us to have a successful event covering as much floor space as we could in just a couple days. This was my first PhotoPlus event, but it will definitely not be my last.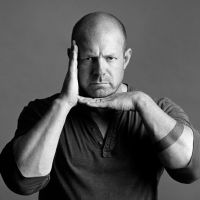 Jay Cassario
Jay Cassario is a fulltime photographer from South Jersey, owner of the multi-photographer wedding and portrait studio
Twisted Oaks, and Brand Ambassador for Leica Camera USA. WEBSITE:
Jay Cassario Personal Facebook:
Jay Cassario Business Facebook:
Twisted Oaks Studio Google Plus:
Jay's Google + Twitter:
@JayCassario