Photokina 2012 is just two weeks away and practically every major camera manufacturer is going to be releasing either a new camera model and/or a lens. Some of the most anticipated releases include the Nikon D600, the Sony A99, the Canon 6D/7D mkII, and the Panasonic GH3.
The Big Camera Debuts
The Nikon D600 is rumored to offer a 24.7MP full-frame FX sensor at a very aggressive price of around $1500. That is a very low entry price-point for a full frame DSLR, so I'm hoping that Nikon can really deliver a full-frame DSLR at this price. You can read more of the Nikon D600 specs here.
The full-frame Sony A99 is another highly anticipated full-frame debut in Photokina. Not only has it been 3 years since Sony last introduced its A850 predecessor, but the A99 will be the first full-frame camera that utilizes Sony's unique semi-translucent fixed prism. Sony will be using an electronic viewfinder (EVF) instead of the traditional optical viewfinder. To learn more, check out our A99 article here, as well as the explanation on the A99's new focus system.
Canon is not resting on its laurel for Photokina either. Just like Nikon, Canon is looking to introduce an entry-level full-frame DSLR that may either be called the Canon 6D or 7D mkII. The design should closer to the original 7D as opposed to the 5D mkIII. The price should be just under $2,000, as well.
Finally, the upcoming Panasonic GH3 flagship camera for Panasonic's line of micro 4/3 cameras will up the ante over the Olympus OM-D and the Panasonic GH2 in regards to the professional-level specifications. According to 43rumors.com, the GH3 will have focus peaking, weather-sealed body, optional battery grip, Wi-Fi,external XLR accessory, electronic shutter, 16 Megapixel "Wide dynamic range" CMOS Sensor, and 72Mbit/s All-I recording mode.
Other Photokina Announcements
These are just a handful of the cameras scheduled to be announced in this year's Photokina. Here is a quick rundown on what else you can expect from Photokina 2012:


There will be other smaller announcements throughout Photokina, but these sets of cameras are the ones that are generating a lot of buzz in the photography community.
So which camera are you most looking forward to and why?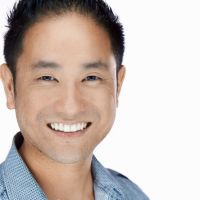 fotosiamo
Joe is a fashion and commercial photographer based in Los Angeles, CA. He blends creativity and edge with a strong style of lighting and emotion in his photographs.