It's a dangerous job, but someone's got to do it. Photojournalists risk their lives and freedom to bring images from all sorts of front-lines to the masses. On December 14th, over 150 photographers and other media professionals sent an open letter to the major camera manufacturers via Freedom Of The Press Foundation requesting a way to encrypt their files so that if their gear is seized, they (and their sources and subjects) won't be made vulnerable to authoritarian forces in the field.
The Freedom Of The Press Foundation is "a 501(c)3 non-profit organization dedicated to helping support and defend public-interest journalism focused on exposing mismanagement, corruption, and law-breaking in government", and as such, is a perfect vehicle for a request like this.
As it stands, these people who deliver us vital visual information are left without security features on their image-capturing equipment that is standard on smart phones and in communication apps and personal computers. To put things in perspective, the shooters in the San Bernardino massacre of December 2nd, 2015 were protected–via an encrypted iPhone which Apple refused to crack when prodded by the FBI–in ways that people risking everything for the good of the public are not.
According to CNET, as of yesterday only Nikon had responded, saying "We are constantly listening to the needs of an evolving market and considering photographer feedback, and we will continue to evaluate product features to best suit the needs of our users."
Excerpted from the letter:
Without encryption capabilities, photographs and footage that we take can be examined and searched by the police, military, and border agents in countries where we operate and travel, and the consequences can be dire.

On countless occasions, filmmakers and photojournalists have seen their footage seized by authoritarian governments or criminals all over the world. Because the contents of their cameras are not and cannot be encrypted, there is no way to protect any of the footage once it has been taken.

Building encryption into your products is not just about helping the filmmakers and photojournalists who buy them, but about making the world a better place. As filmmakers and photojournalists, we use our lenses to hold powerful people to account — and ultimately to change society for the better.
I'd say they make a pretty fair case for encryption. What are your thoughts?
The full letter can be read here.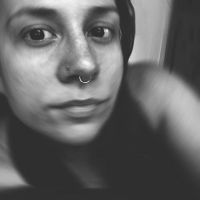 Holly Roa
Seattle based photographer with a side of videography, specializing in work involving animals, but basically a Jill of all trades. Instagram:
@HJRphotos