While mid-day is not typically thought of as an ideal time to shoot portraits, if the sun is not directly overhead we can use it as a backlight even if it's still fairly high in the sky. Backlighting is one of the most universally flattering ways to use the sun outdoors – it minimizes odd, harsh shadows on the face and provides an otherworldly glow. There's just something special about backlighting. Here's how to make the most of the light you've got any time of day other than high-noon.
WATCH FOR DAPPLED LIGHT
This light is hard and directional, so if posing near trees or other foliage, pay attention to any dappled light that may be shining through. It will make hot spots that can ruin your shot if you aren't careful, and if there are dappled hot spots in your scene, take care not to let them fall on your subject's face. Only allow them to fall where they would not be impacting the final image and where they can be retouched out if you so choose.
DON'T SWEAT EVERY HIGHLIGHT
Those highlight alert 'blinkies' will give new photographers an anxiety attack, but it isn't always imperative to prevent each and every pixel of an image from blowing out.
For this look, we want to expose to the right – that means we want the area of our histogram that represents the tones in our photo to be located more on the right. We want to expose for shadows with the foreknowledge that some of the highlights are going to fall to the wayside. But, that doesn't necessarily matter. Evaluate your scene to decide if potentially lost highlights are actually important to the scene or the story. If not, don't give them a second thought.
USE SOFT FILL TO PRESERVE HIGHLIGHTS
But, what if those highlights are actually important? The simple act of adding a bit of fill with a reflector or fill card will go a long way toward allowing you to retain most of your image's highlight data. With some light bounced back onto your subject, the distance in exposure between the background and the subject lessens, allowing you to capture more in one frame.
USE VIGNETTES
Adding a vignette in Lightroom can increase the impact of a photograph by drawing the eye to the subject; it can add a bit more of a feeling of 'pop,' making the subject stand out. A great way to apply a subtle vignette is with Lightroom's radial filter. It can be easy to overdo a vignette so that it looks like a hastily and unskillfully applied gimmick, but the radial filter is good for something, quick, custom, and elegant.
To do this, simply choose the radial filter tool in Lightroom, and if you've got SLR Lounge's time-saving preset system installed, choose "Burn – Exposure" from the preset menu. If you do not yet have SLR Lounge's preset system (available to all Premium subscribers as a subscription bonus) you can manually dial back exposure with the sliders.
PAY ATTENTION TO COLOR
When shooting outdoors, you are entering a world of color casts, so pay attention to what tones are dominant in a scene and then watch for those tones to infiltrate your neutrals and skin tones. For instance, if you're shooting in a forest area with a lot of greenery, you may find that green has overpowered other tones in your image.
An easy fix is to use Lightroom's white balance eyedropper to select a neutral tone and automatically adjust your color. If no true neutral tone is present, you can pick an approximate neutral, like a subject's black hair, for example, to get you to the ballpark and adjust from there.
For much more content like this where we'll tackle just how to get the most out of any shoot and shot, check out our Shoot To Post workshop workshop, or stream it along with a plethora of photography and post-production education as an SLRL Premium member.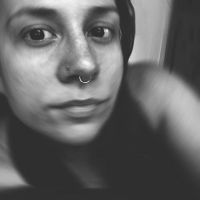 Holly Roa
Seattle based photographer with a side of videography, specializing in work involving animals, but basically a Jill of all trades. Instagram:
@HJRphotos