Relationships of every sort thrive on good communication. When the needs, goals, and expectations of each respective party in the relationship are met, good things are bound to happen. This is true for partners, friends, and of course business clients. After several years honing this foundational skill, Pye shares four tips to help you communicate with clients to help you get the most out of your couples.
1 – Be Yourself
"Take each of the things that we're doing and make them your own."
The best photographers usually come to our attention and keep it when they discover their own style. They've taken the techniques they've learned and put their personal stamp on them. It's great to learn as much as you can from all the prominent and influential photographers from history and modern times, but you can't be them. Your clients follow your lead and depend on your guidance. But, if that guidance is coming from someone who isn't authentic it will impact the session.
2 – Understand Them
"If you were to frame a picture and put it in your home, what would be the most important thing to you?"
Know their wants and needs so you can find the best way to meet them. By doing this, you can tailor the flow of the session to capturing images that you'll know will make them happy. The more confidence they have in you, the easier it will be for them follow your direction and make the most of your time together.
3 – Talk, Have Fun
"We're going to hang out for three hours and get some great photos along the way."
You're going to be spending an extended amount of time with a couple you most likely don't have a history with and it will be during some of the most intimate and memorable moments of their life. It's important to create an atmosphere that you all can enjoy. Develop a rapport with them so they know you and are comfortable in front of the camera. You'll be able to capture more authentic and genunine images that your clients will love.
4 – Use Cue As Backup
"These cues are things that you use when all else fails."
These are guides for your couple and for you as well. You shouldn't compile these into a mental catalog of canned prompts, but as inspiration for ways to get what you want out of them. Ideally, the cues you give should come from what you know about them and the enjoyable atmosphere in the moment. Take into account who you are shooting by considering things like their age and culture. Arm yourself with the proper knowledge to give the appropriate cues and maintain the momentum of the shoot.
Ten useful cues to inspire authentic expressions:
"Hug her like it's been 5 years."
"Tell him something dirty you want to do to him."
"Tell me what she said to you. Just kidding."
"Smell her cheek, ya' know, just cause."
"Purr in his ear like a kitty cat."
"On 3, say the other person's favorite color."
"Goofy face count down (3…2…1…). New face!"
"Who's the one that snores?"
"Pull her/him aside and give butt-grab instructions"
"Why do gnomes laugh running through tall grass?
To learn more about communicating effectively and posing your clients for story, consider becoming an SLR Lounge Premium Member and gain access to world class education, including our Complete Posing Workshop, as well as our Wedding Workshop Series.
SaveSave
SaveSave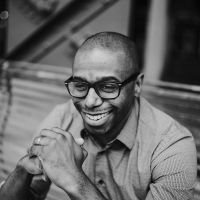 Wendell Weithers
Wendell is based in Atlanta where he shoots events, portraits, and food photography. He also supports his wife Andrea as she runs their cake design business, Sweet Details. Instagram:
Wendellwphoto