zAs photographers we can trick ourselves into thinking we don't have enough gear to get the job done, but it really can't be said enough that with an understanding of natural light, one can go far. There is even an 'elitist' school of thought among some sectors of photographers, which suggests that shooting with natural light is somehow 'lesser' than working with strobes. While strobes can afford greater versatility in some scenarios, to be a truly well-rounded photographer one must be competent with all types of light.
Photographer and educator Irene Rudnyk has created a video showcasing beauty in simplicity, giving a behind-the-scenes look with an educational narrative as she makes beautiful backlit portraits with nothing more than a window and a reflector for lighting. It doesn't require a lot of gear, nor a lot of space, and is something you should be able to adopt.
Gear:
Another key ingredient to this shoot which many photographers neglect, but is something that can make an enormous difference in the final outcome, is the use of hair and makeup artists. Good hair and makeup add a polished touch to your images, and ones who are experienced working on photo sets know little tricks that specifically make things look better for the camera. If you've never worked with hair and makeup you're missing out!
If you'd like to try your hand at a look like this, as a complement to the shoot portion shown below, also have a look at this video Irene has made which details the post-processing used.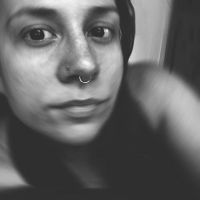 Holly Roa
Seattle based photographer with a side of videography, specializing in work involving animals, but basically a Jill of all trades. Instagram:
@HJRphotos