Street photography can prove a daunting task for all but the most outgoing photographers. It takes real nerve to point your camera at strangers, whether or not you speak to them first. Kai Wong and two notable street photographers, Joshua K. Jackson and Craig Whitehead, take to the streets to offer up some pearls of street photography wisdom in a new video touting ten tips for improvement.
Overcome The Fear
While it's understandable to feel nervous about looking like a creep with your camera on the streets, indulging the feeling will actually make you look creepier. Trying to hide with a telephoto lens is a sure way to draw attention to yourself and make people wonder what you're doing.
You can, surprisingly, be more covert by looking less discreet. With a classic street photography focal length like 50mm or 35mm, you can play the role of a tourist while getting close to your subjects. Maybe you're taking a vacation video to share with your family back home, or maybe you're stealthily grabbing candid shots of life on the city street, who knows?
Upgrade Your Skills
You don't need top-of-the-line gear for street photography, but you do need to know how to use what you've got. Speed is everything – moments come and go in a flash, and if you want to capture them you have to be ready. You want to know your gear well enough not to have to think when you've got to react.
That said, there's no shame in using your camera's semi-auto modes. Sometimes the fastest you will be able to grab a shot in changing conditions will be aided by the use of aperture or shutter priority mode.
There is much more knowledge packed into the approximately 10-minute video below, have a watch.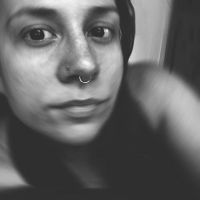 Holly Roa
Seattle based photographer with a side of videography, specializing in work involving animals, but basically a Jill of all trades. Instagram:
@HJRphotos