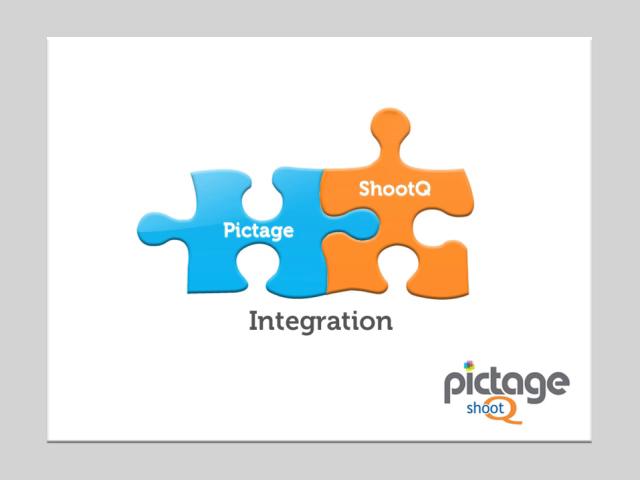 SLR Lounge Opinion
Big news in the photography industry was announced today as Pictage, a photography community and service for marketing, selling and fulfilling photography products acquires ShootQ, a business management service for photographers. The move brings Pictage one big step towards being the one-stop solution for mid to high volume photographers. Before the acquisition, both companies were already providing valuable services. Pictage's services included, among other things, marketing and fulfilling print orders, designing, printing, and binding albums, serving as a third party backup of jpg files, and other important functions. On the other hand, ShootQ simplified invoicing clients, signing electronic contracts, managing bookings, and other business management functions. In our view, the combination of the two services makes perfect sense. Feel free to read the official press release below; and as always, we welcome your comments.
Official Press Release
"Torrance, CA July 7, 2010 – Pictage, the leading professional photographer community and platform for marketing, selling and fulfilling professional photo products, today announced the acquisition of ShootQ, a web-based software company offering the industry's most advanced business management solution. The combination of Pictage and ShootQ will create the first comprehensive platform for photographers to manage their workflow, promote their brand, connect with community, and sell their work.
"This is a deeply gratifying and exciting day for Pictage and I believe for the photographers associated with Pictage and ShootQ. This step creates the first single source, end-to-end solution with most of the support services necessary to succeed in the business of professional photography,  says Jim Collins, CEO of Pictage.
Pictage and ShootQ combined will offer the services professional photographers need to drive a successful business in today's market. Pictage provides a full suite of services and products to help photographers with "post-shoot  workflow, however, photographers increasingly looked to Pictage to extend support for the advanced "pre-shoot  workflow that ShootQ provides. Together, Pictage and ShootQ will offer their clients the best of both worlds; empowering them literally from the moment they make the choice to pursue photography as a full-time career.
"ShootQ exists to help photographers create purposeful, profitable businesses. As a small, bootstrapped company, it has been difficult to achieve our vision with limited resources. While watching the Pictage management team in action, we discovered kindred spirits who are devoted to making photographers' lives easier. We are convinced that Pictage and ShootQ will grow together to enable photographers' success," says Andrew Niesen, CEO and co-founder of ShootQ.
Pictage and ShootQ share a deep respect for photographers and a passion for the art of photography. Both companies also believe that images can change lives and are committed to envisioning, coordinating, and sponsoring programs that strengthen that belief. ShootQ's Grant Program annually awards $10,000 to a photographer to raise awareness about important social, environmental, or economic issues. In that same spirit, Pictage has programs like "Lens & Learn  and "Katrina Families  that create opportunities for photographers to inspire and give back to communities and people in need.
Plans are in place for the joint development and integration of Pictage and ShootQ, as well as multi-city town hall meetings. These meetings are designed to provide an in-person opportunity for both companies' customers to talk through the opportunities, plans, and benefits that arise from such an exciting, impactful collaboration.
About Pictage
Founded in 2000, Pictage is the leading community and business enabler for professional photographers. Pictage empowers professional photographers to manage their workflow, promote their brand, connect with community, and sell their work.
About ShootQ
ShootQ.com is the first web-based management software designed specifically to automate photography businesses. ShootQ is a photographer's virtual business partner; assisting them from the moment a prospective client contacts them until the final product is delivered."