It's become tradition or even fashionable these years for writers and anyone with a voice to complain about everything to do with the holidays, hitting all the predictable points of possible contention you needn't have me go over. Sure, there are some irritations; I don't particularly like dealing with holiday parking, nor holiday parties where the eggnog isn't a bit…medicinal.
But overall the season finds me cheery. My fridge is always stocked; my twinkling lights work right out of the box; Bing Crosby is always welcome on my TV, and holiday house parties are always good fun. I also love sending and receiving letters and cards to people I care about that I haven't seen in a year; I get great satisfaction from choosing and wrapping presents; I love the sense of bonhomie; I am grateful for my hideous Christmas sweater.
Thinking of what to get, though, can be a bit much, and I like guidance from trusted sources. In that vein, I figure regardless of what you celebrate, whether it's rooted in religion or just the general feel-good do-good atmos, there stands a good chance that there's some gift giving and receiving in your near future, and if you're reading this, you are someone or know someone who is photography savvy and could do with some suggestions. Here's what I'd want/give from $500. We will also be releasing a few more posts to suit every budget in the next few weeks.
So, felicitous compliments of the gorging season to you all, peace on Earth, and fat tums to all men, etcetera…
So it's not new, and it's no longer making headlines and hogging column inches the way it once did, but you know why that is? It changed the market and became the standard. Sigma came into the world a third party and a bit of a third wheel, and then with the release of their ART line of lenses, it blossomed. Almost like the awkward person who vied for your attention in school but couldn't really hold a candle to your other options for prom, then ten years later after getting their sh*t together is better than you ever care to admit, but find irresistible nonetheless.
Whether you're shooting Nikon, Canon, or Sony, you'll struggle to find a finer 50 than this, and you're certainly not going to find a finer one at this price point. I've seen it over and over again where someone gets this, and the preconceptions about Sigma and interest in other lenses simply falls away. It's brilliant in any scenario from location to studio, and will get nods of approval from anyone who knows. Get it here
If you've been keeping up with us, and me specifically, you may have noticed, I have a penchant for color theory and management and believe everyone can make their work significantly more poignant with a better understanding of it. The thing is, once you understand it, you'll want to know that your images will reflect this, and you're only going to get that with calibration. But there's so much to calibrate because you need to take into consideration calibration at the point of capture, through processing, and printing. This is where the Spyder5Studio is the answer.
This is one of those products/suites of tools that anyone at any level can use immediately and grow with. What's inside will ensure your photos are captured accurately, your monitor displays true colors, and your prints reflect precisely what you want, being perfect regardless of paper selection and ink. It's for the full workflow that lets you soft proof, calibrate monitors and laptops, iPads and even iPhones and projectors; create printing profiles with ease, and you'll find the SpyderCube an incredible little tool you'll want to keep with you on every shoot. Buy here.
Right now, we are also having a contest to give the SpyderPRO5 away. Enter here.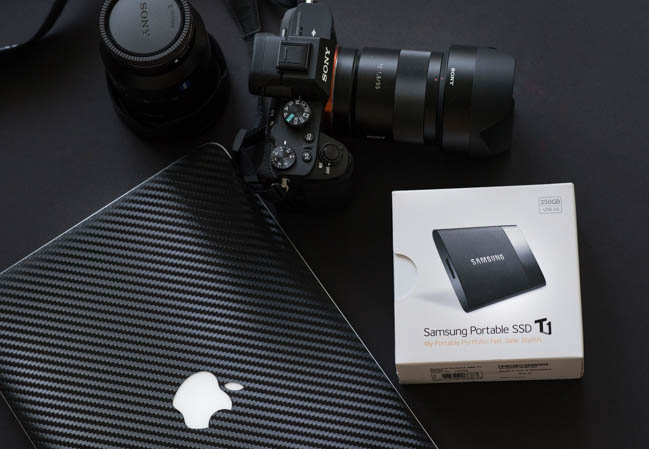 This next one is a bit of a cheat because neither costs $500, but together they do. However, I actually find great purpose for having two of these and working with them together, and I absolutely love using the T1. As far as recent gear purchases, it's my most used and favorite one this year. I know many photographers out there aren't running the highest level computer systems and aren't using a proper RAID set-up or have implemented proper back-up storage. I understand because it not only gets expensive, but also it's a lot to think about and understand especially if you want to futureproof as much as you can. Using two of these can really help you speed up your workflow and give you a starting point on managing your storage.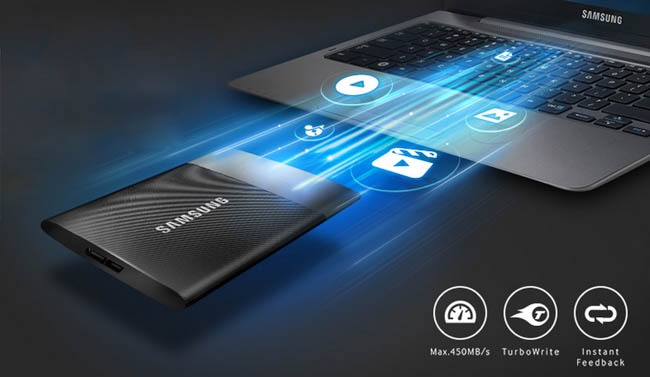 I've done a full review on it here, but suffice to say, these things are tiny, sturdy, and very fast. The way I would use these if you're beginning, is to use the larger to hold the bulk of your work, and the smaller to run the most recent and current. For example, keep all the primary larger files on the 1TB either in folders of just images or include your LR .LRCAT files, and on the smaller one, keep the most recent and current images and .LRCAT files you're working on. Keeping them on the T1 and off your computer. If it's not running an SSD, you're going to see LR (notoriously slow) load up and process your images much quicker than from the traditional drive of the computer. You can, of course, use them in any manner you like, and even just moving around large files and folders, it's brilliant. Find both here.
Buying lighting equipment, for many, is more pain than pleasure, because you have high hopes, probably a lower budget, and it requires a lot of research to see what suits your needs. If you're into studio beauty, fashion, or portraits, having a nice large light source is going to be a requirement. And if you have a good one that's big enough and powered by a strong enough strobe, you can even get away with having only one, and using a DIY V-flat or something to bounce some fill. If you search to see what pros are using, you'll see octas are largely where it's at, and you don't need to go with Broncolor's variants that, while amazing, are amazingly pricey. I've seen shots from the Elinchrom Octa here, and they are outstanding, and coupled with great words about them by studio shooters.
It breaks down to fit in its own carrying case that makes transport of this thing easy, and that's nice given it's almost 6 feet wide. And even for a box this size and price, it apparently gives really even illumination across its width to within 1/3 a stop, and that suggests it's also quite efficient, making it suitable for less powerful strobes. Get yours here.
Yes, Nikon is still making and selling film SLR cameras. I cannot stress enough how important I think it is to learn how to do everything with your camera manually. Doing it that way requires an understanding and foundation that will see you through your life as a photographer. There's something to be said for failing at manual shooting, because it will happen, but you'll learn oh-so-fast. Using film, you'll begin to take more time with your shots, and actually THINK about everything before you depress that shutter button.
Taking a camera like the FM10 with its manual exposure control, non-TTL control of flash, manual film advance, and lack of AF motor, means that you are really in control of it all, and thus what comes out the other end, the printed end, is entirely your doing. It's really a brilliant gift, and one of the few things in photography that won't be outdated (again) anytime soon, and would be appreciated more and more with time. Purchase here
Wishing you all the best during the holiday season, and nothing but the best for the year ahead.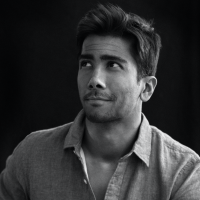 Kishore Sawh
A photographer and writer based in Miami, he can often be found at dog parks, and airports in London and Toronto. He is also a tremendous fan of flossing and the happiest guy around when the company's good.