Even some of the best photographers in the world struggle with business.
In this training system, we share ALL of our strategies, templates, and workflows that we've used over the past decade, to build one of the most profitable photography studios – Lin and Jirsa.
Let us help you build the photography business of your dreams.
See the Trailer:
purchase The Photography Business Training System
These four courses were designed to help you start and run the business you've always dreamed of:
4 Comprehensive Business Workshops
30+ Hours of Videos, Templates & Workbooks
Build A Sound Photography Business Plan
Create a Powerful Marketing & SEO Strategy
Learn Pricing and Packaging for Profit
Master The Art of Selling (Without Being Sales-y)
Maintain A Sustainable, Thriving Business
Start Training
what are the four courses?
Purchase Here
Major Concepts
Here are just a few of the major concepts we teach throughout the course.
Create a Business Plan, Executive Summary, and Mission Statement
The job of "photographer" is 10% taking pictures and 90% everything else, including accounting, legal, marketing, sales, scheduling and more.  Without a solid foundation, structure, and system, operating a successful business is difficult.  In our first course, we teach you the following:
Create A Sound Business Plan For Success
Set Up The Right Goals For Your Business
Establish Your Target Client Persona (with our templates)
Analyze The Market And Your Competition with a SWOT analysis

Sample Contracts, Insurance, Financial Reporting, and More
We provide you with the necessary resources and guidance to set up a sustainable, well-protected business.
Understand demand, costs, and Pricing Psychology
Use our pricing calculators to understand your costs and determine your most profitable services, products, and packages.
Understand the concepts of demand vs luxury pricing, price anchoring and, ultimately, pricing for maximum profit.

Master our 4 pronged approach to marketing
Creating an abundance of leads that you don't have to pay for is critical to  business success. Using these strategies, our studio averages over 150 leads per month for wedding, maternity, newborn and family photography.

Learn Our 4 Pronged Approach to Lead Generation
Increase Your Google Rankings
Master Social Media for Photographers
Create Free Sustainable Lead Generation Funnels
Runtime: 8 Hours 54 Minutes
Learn how to grow your social media
We dive into growth, engagement, and networking strategies for Pinterest, Instagram, and Facebook.
Master SEO (Search Engine Optimization)
In our SEO section, you'll learn the following:
Tools to help you find the best keywords
Evergreen pages that receives long term traffic
Build links within the photography industry
Rank in Local Search
Structure your website for better search traffic
Much More!
Understand Sales Psychology
In our final course in this workshop, available to you in December as part of this purchase, you'll learn the following:
Sales Techniques – Learn universal sales and communication techniques and see how they are applied specifically to photography clients.
Understand Your Clients' Needs – Our WAVE (Wall Art Vision Exercise) is our studio's secret to understanding exactly what our clients are looking for, helping us not only sell to them better, but to also photograph them better.
Practice Sales Calls & Meetings – Follow our exercises and case studies to practice your sales calls and meetings so that you can book clients and close the sale.
Learn Advanced Marketing Strategies
We include 3 bonus PDFs on the following:
Using giveaways to generate thousands of leads and Instagram followers
Using Lead Magnets to attract your target market organically
Using Email Funnels to nurture leads and help convert leads to clients.
Fundamentals & Human Psychology
Sales As A Simple Step-by-Step Framework
Mastering The Phone Sell
Fine Tuning Sales Skills
Start Training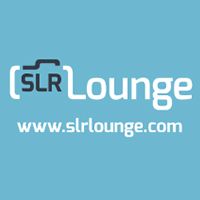 SLR Lounge Official
Articles by SLR Lounge Official are created by multiple authors. They represent official announcements by SLR Lounge.