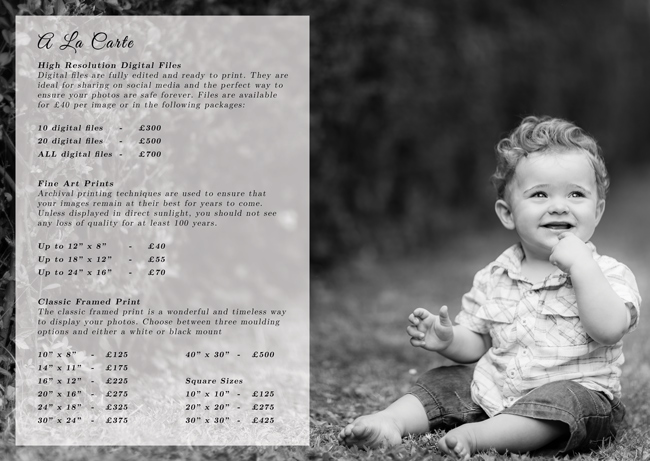 How good are you with managing your time? I'm a perfectionist, and not the kind people refer to in job interviews as being "bad" when really they just want to say how amazing they are. I am a true perfectionist and believe me, it is not a good thing. My business is also still fairly new and as such I try my best to save money where possible. Unfortunately, the combination of those two results in lots of wasted time. Here I want to tell you about a recent massive amount of time wasted and how I, and you, can avoid it.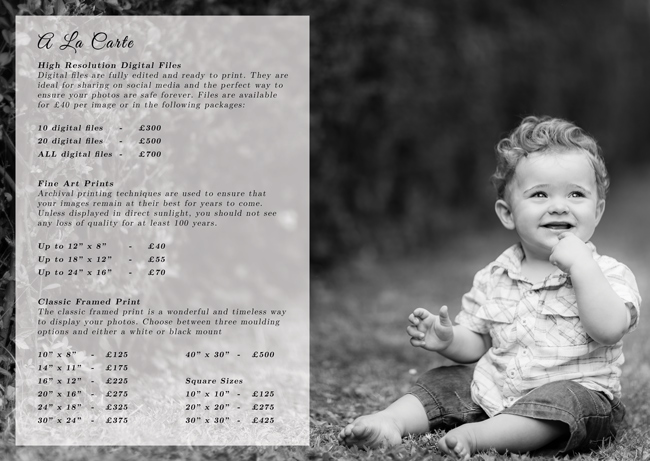 Learn To Let Go And Be More Productive
I imagine that many of you are just like me. The perfectionist gene runs heavily within us creatives. Our lives and homes may be a literal mess but when it comes to something creative, we dedicate huge amounts of time to get things perfect. On the surface that sounds great, as we often end up with something of a high standard. Ask yourself this: Could you have found a quicker way to get your last few business tasks done and if you had, how much time could you have saved? What would you have done with that time? Devoted more to finding paying work? Spent time with the family? If you can learn to let go, by which I mean with certain business tasks, you may find that you have more time for yourself and other parts of your business.
Hopefully, I don't come across as too preachy here. That is not my intention. Trust me I, like you, waste countless hours perfecting things which I could have easily have found a quicker method of doing.
Value Your Time
Due to budgetary constraints, I have been EVERYTHING to my business. To some extent, we have to be but there are certainly things that we can farm out or find methods to speed up. I designed my website, am a social media manager, accountant, marketing executive, graphic designer, customer service agent, the list goes on. Most of us cannot afford to suddenly stop being all of those things but if we value our time, perhaps we can judge where it's best placed.
How I Wasted Time Designing A Client Magazine
My latest journey into the realms of perfectionism came in the form of a client magazine. In total I think I've wasted nearly a week designing it, writing the copy, redesigning it, redesigning it again, getting it printed and trying to get it online as one of those (now very annoying) flipbooks. In case you search for it, I gave up on the last one.
The perfectionist in me would not let me stop. I could see the days flying by, becoming increasingly more frustrated as they did, but it was not good enough for me. Ironically, the design I eventually went with was very simple, as my best designs often are, but it took a long time to get there. The images you've seen so far in this article are all taken from the magazine. Hopefully, you agree it looks quite nice but was it worth a week of my time? A week that would have been much better spent searching for more clients or writing some great SEO friendly articles for my blog for instance.
What To Include In a Client Magazine
If you're in the same boat as I was a few weeks ago, I've got some recommendations for you – or if you are at the beginning of your business I have a few other things I'll  say at the end. When designing something like this, I always think planning helps a lot. Here are some of my ideas, both original and taken from research, about what to include in a client magazine. It's worth noting that my business is family photography and hence some things may not be relevant but a lot of this is quite globally applicable.
About the artist
Your approach and your style
Testimonials
Tips – How to get the most from your session
What to expect on the day
What happens after the shoot?
FAQ s
Session pricing
Packages
A la carte product menu
Choosing the right location
Contact details on back + refer a friend programme
There is a vast array of different topics that you could cover in something like this. Just think about the massive number of subjects that you talk with clients about and think about condensing all of that information into one, 24 page, magazine. I certainly don't recommend including everything; that would be overwhelming. Try to think of the most common questions people have and try to answer them. It's also a great opportunity to begin planting seeds. Do you want people to eventually purchase wall products? Now's the time to elegantly convey why you think people should.
Why A Client Magazine?
Client magazines look professional. It's great to be able to hand a client something tangible and well-designed. In my case, I'm hoping it will allow me to pre-qualify someone as "my client." If they don't like the content or pricing, they don't book. It's a fantastic opportunity to sell yourself, your business and your service. I've heard this repeated many times recently, "People buy what you believe, not what you sell." That's a quote from Simon Sinek, and it's so true.
Think of any successful brand and I bet you can summarize what they believe. The message their brand puts out represents them. At the very least, you can probably name some of their less successful competitors and some reasons why they are better. A client magazine is yet another way for you to get across your why, and not only that, but you can spend time crafting amazing copy. You can answer those common client questions in the best way possible; the way that you always wish you could do in person.
How Could I Have Saved Time?
In that last paragraph, you may have noticed that dirty word cropping up again. Time. It's a dirty word for me nowadays. I am not a graphic designer. I am also not a copywriter. Sure, I can muddle my way through both but realistically there are much better people out there than myself.
Toward the end (of course) of my design process, I stumbled across magazine templates. Perhaps some of you will now be rolling your eyes thinking, "How did you not know they existed?!" Well, I didn't. There are, in fact, a whole host of websites that offer pre-designed templates for magazines, as well as all sorts of other business / marketing materials. Imagine the look on my face, a week into this nightmare magazine, stumbling across websites that had templates for all the designs I had seen on other websites. Designs that I naively thought must have had been done by a graphic designer. Designs I could never hope to replicate. Needless to say, I was a tad frustrated.
Hazy Skies Designs
When I had the idea for this article, I reached out to one such company, and they kindly provided me with one of their templates. Within a matter of hours, I had populated their pre-built magazine template, with all of my images and had a magazine which looked great, was ready for the printers (had bleed etc.), and had professionally written copy! The last few images you saw above are all from their design. The coloured borders denote the safe areas and bleed; things you need when printing this type of thing (you turn them off when sending to print). The layouts are great and I was blown away with the amount of time I would have saved.
Admittedly, the perfectionist in me would most likely have kicked in at some point and I would have begun tweaking certain aspects. Even if I had, the time saved would still have been huge.
If you'd like to see more of Hazy Skies Designs templates, please click here.
The Moral Of The Story
Professionally designed marketing materials are fantastic for you and your business but we have to learn to let go and be more productive. This moral can also extend into every facet of your business. The budget will always be a concern but if you can save time in one area, you can then dedicate more time to gaining clients. Which do you think would be more beneficial in the long run? The next time you're about to put on one of your many business hats, see if you can find a better or quicker way of doing it, and if you do, please let me know how!
Just Starting Out?
Do some research and purchase a marketing pack. Hazy Skies Designs has some great ones. Different companies include different things, but in general, they seem to include things like; business cards, leaflets, magazine templates, welcome packs and lots more. In the long run, it will save you a huge amount of time which will be well worth the initial outlay.
If you have any advice, time-sucking stories, or anything else you'd like to contribute, pop it in the comments below.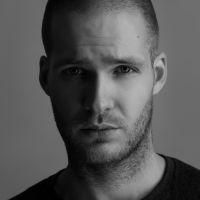 Max Bridge
Max began his career within the film industry. He's worked on everything from a banned horror film to multi-million-pound commercials crewed by top industry professionals. After suffering a back injury, Max left the film industry and is now using his knowledge to pursue a career within photography. Website:
SquareMountain 
Instagram:
Follow Author