The third installment of our Wedding Workshop series, Photographing the Bride, has finally arrived! This comprehensive course will teach photographers how to create stunning bridal portraits and editorial bridal party images – watch the trailer below:
PURCHASE HERE | Holiday DISCOUNT
We are currently having our 2016 Holiday Sale so be sure to apply this discount code to receive 40% your purchase of Photographing The Bride as well as any Wedding related product:
Purchase Page: Photographing the Bride Store Page
Discount code: WED40
Expiration:  January 1st, 2017
Stream Photographing the Bride Workshop
SLR Lounge Premium members will now have access to view this newly released workshop in its entirety in the Workshop platform.
Stream Photographing The Bride Now
YOUR GUIDE TO SHOOTING Bridal Portraits & bridal party IMAGES
We will be covering everything you need to know to create incredible wedding day imagery from:
Mastering posing for the Bride and Bridesmaids
Perfecting OCF light set-ups using affordable tools to execute dynamic imagery
Eliciting genuine emotions and story-telling moments
14.5 Hours of HD videos, exercise files and Powerpoint Slides
Post-production tutorials to assist in yielding an amazing end product
MUST-WATCH FOR ANY Lead SHOOTER
We've created the perfect training platform for multi-shooter wedding studios looking to unify their work through consistent, amazing imagery. This course gives lead-shooters the assets they need to succeed starting from the ground up:
An extensive gear guide and wedding shot list
10 hours of behind-the-scenes footage from a stylized Bride Prep and Portrait shoot
Detailed post-production processing and workflow tips to take your imagery from ordinary to extraordinary.
We understand that technique is more important than the tools you have and we'll show you how to use minimal photo & lighting gear to accomplish incredible imagery with the look and feel of higher production value.
Creative Angles for Award-Winning Imagery
See how we work around messy hotel rooms and uninteresting backgrounds to create works of art. After all, no matter how challenging the scene may be, we can use our creative artistry to push the envelope time after time, to create remarkable photos.
CAPTURE CREATIVE & JOURNALISTIC IMAGERY THAT YOUR CLIENTS WILL LOVE (AND PRINT)
This workshop will guide you through all of our standard female posing-cues, as well as go over how to best utilize natural light, light modifiers, and just one pocket flash to get amazing bridal portraits.
Our behind-the-scenes access will give you invaluable knowledge on client interaction and how to photograph journalistic, story-telling imagery. From start to finish, we show you that photographing your clients is all about creating a cohesive vision throughout their wedding day, getting astounding images they will cherish forever.
more images from photographing the bride
PURCHASE HERE | HOLIDAY DISCOUNT
Be sure to take advantage of our 2016 Holiday Sale to receive your 40% off discount on Photographing The Bride and all of our other Wedding related products:
Purchase Page: Photographing the Bride Store Page
Discount code: WED40
Expiration:  January 1st, 2017
All-Access Premium Member Streaming
Premium members may now stream this entire workshop along with our entire library collection of photography, lighting, and post-production tutorials!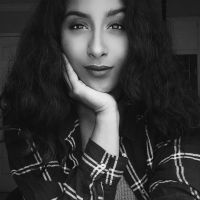 Shivani Reddy
Shivani wants to live in a world where laughter is the cure to pretty much everything. Since she can't claim "Serial Bingewatcher" as an occupation, she'll settle for wedding/portrait photographer at Lin and Jirsa & marketing coordinator here at SLR Lounge. For those rare moments when you won't find a camera in her hand, she will be dancing, eating a donut, or most likely watching Seinfeld. Follow her on Instagram:
@shivalry_inc