Group portraits are some of the most highly shared images on social media garnering the attention of thousands of viewers and potential clients. Gathering that specific group of people again is a hard moment to recreate and therefore the image holds an immeasurable value. We want to help you create incredible group portraiture that sells your product and brand organically, leaving a lasting impression on every wedding guest.
We created our seventh installment of the Wedding Workshop series, Photographing Group Portraits, to help you combat one of the most stressful aspects of wedding portraiture – photographing groups. Whether it be perfecting your lighting, posing, compositions, dialing in the right settings or directing your clients for your intended look – we've got you covered!
Watch the trailer below:
Launch Discount For one Week Only – Just $99!
To celebrate the launch of this workshop we are offering a one-week launch discount, knocking down Photographing Group Portraits from $149 to just $99! Discount ends 7/10!
Buy Now!
In this workshop we will assist you to excel at the following techniques:
Creating Classic & Editorial Poses in a Matter of Minutes
Perfecting Lighting In Any Scene w/ Simple & Affordable Tools
Directing & Commanding Attention w/ Large Groups
Mastering Ideal Camera Settings For Groups Of 10 & Up
Included: 9 Hours of HD Video Instruction, 298 Powerpoint Slides, Lighting Diagrams & More!
Stop stressing and start impressing
When asking wedding photographers in our community, they agreed that group portraits are often the most stressful part of the wedding day – it can be extremely daunting. Organizing & directing groups takes practice & patience and we are here to guide you through essential posing & lighting tips & tricks to get you through one of the most challenging parts of wedding day portraiture.
The Perfect Formula For Communicating With Groups
What is the one thing you can remember when you were photographed? The way we feel when we are being photographed overrides the actual quality of the image. Being able to relate to human beings and communicate your thoughts in an authoritative yet kind manner will get you much further than knowing how to take a technically sound photograph.
Create Classic & Editorial Poses In A Matter Of Minutes
We're here to debunk the myth that posing large groups of people takes a large sum of time. With our simple step-by-step guides for symmetrical and editorial posing you'll be able to picture-perfect poses in less than 10 minutes. We discuss the pros & cons of each style (symmetrical & editorial), give you helpful tips to get into these poses quickly, and things to watch out for that most photographers miss!
Never Struggle With Camera Or Lighting Settings Ever Again!
Not only do we equip you with a comprehensive gear guide for group portrait photography, but each photo example comes with in-depth BTS video footage of how we shot, lit, and posed our groups! That includes full EXIF data, gear used, & more.
Lighting Diagrams & Gear Recommendations Included!
Whether your budget is $ or $$$$, we've got the right light for you! The demonstrations in this workshop use everything from everyday speed lights to studio strobes, proving that better gear doesn't = creativity. When it comes to producing the power you need from lighting gear, there are several options to choose from to arrive at the same power output, but the cost of each option can vary greatly.
See more image examples straight from the workshop below!
Purchase now for the special price of $99 (originally $149)!
Take advantage of our limited time launch discount and grab Photographing Group Portraits now (discount ends 7/10)! Or, upgrade to SLR Lounge Premium now to stream it here along with the entire Wedding Workshop Series.
Buy Now!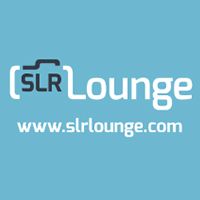 SLR Lounge Official
Articles by SLR Lounge Official are created by multiple authors. They represent official announcements by SLR Lounge.