Photo Credit: Arrow Creek Photography, shot with Pentax K-X with a Pentax 50mm f/1.4 lens
With the upcoming holidays approaching, we often turn our thoughts toward the people and things for which we are most grateful. The embrace of a loved one, the use of our limbs, delicious food on the table, full frame DSLR's… But, as a photographer, have you ever considered photographing those things? Sharon, of Arrow Creek Photography, imagined a place where photographers could collectively document their gratitude through photographs and made it a reality when she founded The Gratitude Collaborative. I caught up with Sharon in an interview to find out a little more about her idea…
Photo Credit: Arrow Creek Photography, shot with Pentax K-x and Pentax 50mm f/1.4 lens
Tell me about yourself and your journey to becoming a photographer.
I'm a natural light photographer specializing in children's portraiture, with a preference for lifestyle photography. I have very interesting parents; my father is a scientist and my Mother is an artist (painter). My father's vintage camera sits on my dresser and is one of the first things I see in the morning. Growing up, my mother would draw my attention to the different colors in the pine needles, and the shading on the clouds in the sky, so I think she planted the seeds very early.
I've always loved photography, particularly black and white. As a teenager my favorite things to look at were Ansel Adams books, street photography, and my father's National Geographic magazines. I was fascinated by the exotic people and landscapes. My favorite images are ones you look at and could write a book about—where there is a whole story in one photo.
I'm not a veteran photographer, so I'm still on the uphill side of the learning curve on many aspects of photography, and I enjoy learning something new every day. I really began photographing everything when my children were born. My main inspirations are my children and nature, and the interaction between them. I feel like I am rediscovering the world all over again through their eyes—suddenly each ridge on a shell and knot hole in a log is a new beginning to a story for them. I'm so thankful to have that pull to slow down and notice how incredible those little things are again.

Photo Credit: Robin Chavez Photography, shot with Canon 5D Mark II and Canon 24-105mm f/4L lens at F4
How did you come up with the idea for the Gratitude Collaborative? How does it work?
The idea for The Gratitude Collaborative came to me one day as I read the general idea that if you "look at what somebody loves to photograph, you will see what they love." This is very true for me, and I am so grateful for the people I photograph. We have a family tradition to talk about the "goods" from our day at the dinner table. Each night we go around the table and take turns talking about the good things that made us happy today. They can be anything—from small things like a great dessert or hearing a funny joke, to big things like making a new friend, or doing well on a test. I think this ritual influenced the creation of the project. I tend to photograph my "goods", the things that make me happy. I wanted to make a place where everyone could intentionally think about and share their "good things" in a public community.
Photo Credit: Privizzini's Passion Photography, shot with Canon 5D Mark III and Canon 85mm f/1.8 lens
Each week the admins select a theme. The theme relates to gratitude, but everyone who submits is welcome to interpret the theme in their own way. Submissions are made to our wall via the Facebook page, and once a week the top ten images are selected, featured, and a new theme is announced. In addition, there is a weekly collection where each admin showcases one of their own photos along with an explanation of their imagery of gratitude shown through the photograph. We also feature weekly guest photographers who have curated sessions of gratitude to share with the community.
Photo Credit: Ken Gehring Photography, shot with Canon 5D Mark III and Canon 70-200mm f/2.8 lens at 200mm
What do you hope to achieve through the collaborative?
My original intention of the project was the sharing and growing of happiness through an intentional and conscious effort to document gratitude. All of our lives are busy, and there are many things which give pause to our happiness. I firmly believe that happy lives are ones in which time is taken on a regular basis to reflect upon the things for which we have gratitude. The Gratitude Collaborative is meant to serve as a documentary-style communal gratitude journal. The main goal is to have everyone who visits take the time out to think about their gratitude.
Photo Credit: Jeanna Ludwig Photography, shot with Nikon D800 and Nikon 50mm f/1.4 lens
How did the other admins with the project get involved? Do you know them all personally?
The other admins were invited to participate during the start-up of the project. I wanted a talented panel to collaborate with, made up of positive people with different styles and geographic locations to bring to the project their own influences. They are all photographers I have admired and become familiar with through photo challenges and various forums. Their work, as well as their supportive and positive attitudes, was the deciding factor when it came to creating the team. Each of us has a different style, and yet we appreciate each other's style in turn. This rounds out the team and creates a place for everyone who visits to find something they can enjoy. It also helps to create a balance when it comes to voting on the top ten images for each weekly photo challenge.
Photo Credit: Indira Klotzer Photography, shot with Canon 5D Mark III and Canon 50mm f/1.4 lens
How do you choose which images will be featured on the blog?
Submissions for featured artists are accepted on an ongoing basis, and these sessions are reviewed by the team for the quality of the imagery as well as the message of gratitude. The weekly challenges are decided simply through an admins vote. All of the submitted images are collected, and we cast our votes for the top ten. Often times we have to have tie breakers, but it is a democratic system and everyone's vote counts equally. The Admin Collections are a free choice submission, and each image is selected by the individual artist to represent what he or she is grateful for in a given week.
Photo Credit: Bjorna Hoen Photography, shot with Nikon D600 and Nikon 35mm f/1.4 lens
Has the project impacted you personally (or professionally?) How so?
The project has really deepened my love for photography. I feel energized each time I see someone submit a new photo and add to our collaborative. It is as close as it could be to having them actually sitting at the table with me as my family does, sharing their "good". I love that the message we are expressing in a fast-paced, loud society is a quiet, reflective, positive one, and I feel encouraged that so many people have joined along with the project so far. I've been exposed to many other photographers from around the world I wouldn't have found any other way, and we really enjoy showcasing new talent. Professionally, I feel that the collaborative has brought a new intent to my photographs. It also reminds me to be grateful for the things I capture each time I pick up my camera.
Photo Credit: April Burns Photography, shot with Canon 5D mark II and Canon 50mm f/1.2L lens
So, what are you grateful for today? Will you take the time to document it and share it? For more information, or to join The Gratitude Collaborative, visit www.thegratitudecollaborative.com.
[Rewind: Story of a Mother's Love Shows Incredible Transformation of Premature Baby]
Photo Credit: Ana Myer Photography, shot with Canon 5D Mark II and Canon 35mm lens
CREDITS: All photographs are copyrighted by the artists listed and have been used with permission for SLR Lounge. Do not copy, modify or re-post this article or images without express permission from SLR Lounge and the artist.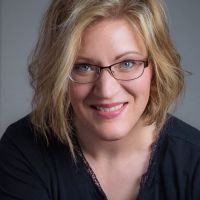 Tanya Goodall Smith
Tanya is the owner of WorkStory Branding Photography in Spokane, WA. Businesses hire her to create story-telling content that sells their high end products and services. She also teachings photographers her unique business model for making serious money as a corporate and personal branding photographer. Find her at
workstoryphotography.com
and
workstoryeducation.com