Don't tell a story if it's boring, even if it's true. This is sage advice I think, and seems like the tagline for Instagram; some would say photography on a whole today. What images do you look at that are actually portraying a real moment? A moment not set up, or filtered, or Photoshopped – unadulterated life in other words? Probably not many, but I'm not so sure that's a bad thing because who ever said photography was to record things strictly as they are?
Now I can hear some of you huffing at this, which would prompt me to warn you that it's going to get mighty cold and lonely up there on your moral high ground, because more than ever we as a species are using imagery to speak and tell stories, and a story never tells all sides. But this is something we as photographers actually like because that's creative license and it gives us our individual voice. Some voices seem to resonate with many. Voices like Connor Franta, boasting some 4 million Instagram followers. Damn.
That's pretty impressive, and with that kind of following you just know people are aching to know his workflow and his tools, and that's precisely what he's revealed in his YouTube post below.
Franta's workflow consists of shooting on his iPhone, and editing in the following apps:
VSCO

Enlight

Facetune

SKRWT

Not pulling the wool over anyone's eyes, he admits his images alter reality with his adjustments that aren't just filters, but adjustments in perspective, color, and removal of objects that clutter his shot. But I'd actually like to give him more credit than just that of a clever retoucher, because I think he is genuinely a good photographer, not in terms of classic theory and mechanics, but in execution and for his eye.
Franta discloses that he looks for depth, symmetry, color, and contrast and uses these as the backbones of his imagery. A quick peek in his Instagram feed (which I hadn't heard of) shows this to be the case for sure, but that alone takes some skill. The fact that he is limited by his iPhone's ability does mean he has to think about his shots to make them interesting rather than relying on lens and camera 'tricks' to do it. Some of his simple and plain shots I know from experience are what I call the 'girl next door' shots. The types that are nice and simple, if not a bit plain but attractive, and you think you can achieve it easily, but you couldn't be more wrong.
Anyway, have a look at the short video for yourself and hopefully find some inspiration. Incidentally, if you are curious to know which apps I use…
My Apps
Snapseed – What I've found to be the best all-round for actual adjustments for the longest time, but nowadays two other apps are giving it a run for its money, and I use it less and less. However, for Android users it now allows for RAW editing.

VSCO – no better choice for applying nice filters with themes if you like, and ability to adjust their strength. Now, though, it's becoming a complete editing app but missing ability to clone and patch, and no noise reduction.
Facetune – great for patching, and, of course, a type of liquify.
Photoshop Express & Photoshop Fix – I use these strictly for noise reduction, dehaze, and shadows. Photoshop Fix also allows for healing and works really well. The caveat is that some of these functions are only available to you if you have a Creative Cloud subscription.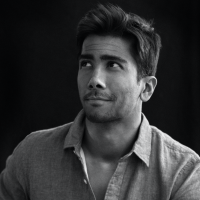 Kishore Sawh
A photographer and writer based in Miami, he can often be found at dog parks, and airports in London and Toronto. He is also a tremendous fan of flossing and the happiest guy around when the company's good.