We're big on names in photography. We associate them with history, with character, with degrees of reliability, quality, esteem, and all the rest. Nikon F, Leica M, Hasselblad 1600F, Profoto B1, SB-800, were all tied to brands that had our loyalty, and the names of those brands, were mascots of adventures had, and ones yet to come.
We associate them with the creation of the images we once dreamed of taking, and for many in the last 30 years, the creation of so many wonderful images, and the foundation equipment for many small businesses came from Photoflex, a company I'm sad to report is shuttering its doors, and closing up shop.
Photoflex has been a leader in lighting gear manufacturing for near-as-makes-no-difference, 30 years. An American company, those in the US always had good reason, and a good feeling to side with them. Whilst in more recent years, they have been viewed by some as a discount brand incomparable to the bigger flashier names like Westcott and Profoto, many will recall the discount mostly applied to their prices, and not their products' performance. Photoflex also was a prominent staple in the education of photographers, providing useful and free content on their site from situated and rising photographers alike, including our own Miguel Quiles.
The news was broken not so subtlety, but rather quietly, with a simple message on the front page of their website, stating their gratitude to all their supporters over the years. They will be missed.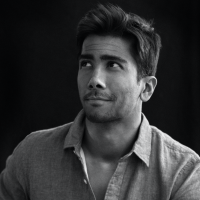 Kishore Sawh
A photographer and writer based in Miami, he can often be found at dog parks, and airports in London and Toronto. He is also a tremendous fan of flossing and the happiest guy around when the company's good.