IMAGE DELIVERY SOLUTIONS
While cloud storage and online galleries have become the newest and most popular form of image delivery and data storage, there is still something to said about physical storage. As the owner of a wedding photography studio, having a solid image delivery system in place is extremely important; one that's not only easy for the client to use but one that is cost effective for me as a business owner.
DVD's were the popular way to go for years, and it wasn't until just recently that I stopped getting asked about them from clients. It took that long for the general, non-technical client to understand that USB drives had become the new way for them to receive their images. Now, online galleries and cloud-based services have become the popular trend offering full-resolution download rights. This has led to many photographers scrapping the physical image delivery altogether.
A couple years ago, as DVDs were on their way out, I adopted the customized USB drive form of image delivery. Many companies started designing all sorts of fancy flash drives as well as storage options for them. This was absolutely a great way to go, and even though it was an added cost, clients loved them and loved the idea of having something personalized for them. One of the more popular companies that focused on flash drive customization and packaging is Photoflashdrive; they are the ones that I personally use for my studio.
Over the past couple years, Photoflashdrive and companies like them have watched as image delivery continues to change and evolve. They have watched as online galleries have become the sole form of image delivery, and some photographers have stopped using physical forms of delivery altogether. Whether it be a more cost effective method, or simply just a way of saving time, it's happening.
INVESTMENT
As a business owner, there are investments and there are expenses. While some may look at spending money on flash drives and customized packaging as simply an expense, I tend to look at it as an investment. I use cloud-based storage and galleries to send my clients their images to be shared and downloaded. I also still believe in the importance of giving my clients something physical and tangible, something to hold, something with my company's logo on it that will make it known to all their family and friends who took their beautiful wedding photos.
Photoflashdrive understands that and continues to evolve their business into something that is not just a flash drive customization company, but a full-blown customized delivery system. Not only just customizing flash drives, but more importantly, they are focusing on the packaging that can now hold more than just flash drives.
B&H Photo sent us here to New York City to PhotoPlus Expo, and I stopped by the Photoflashdrive booth to check out what the company is doing and the direction they are going in. I love seeing that as a company I have personally used over the years continue to adapt and make the necessary changes to grow in an always evolving industry. Not only are they continuing to make their flash drive customization a simpler process for photographers, but they are focused on their packaging for their flash drives, storage, print packaging, and the combination of the two. As a photographer with an art focused background, it is really awesome to see all the new designs and packaging they are offering now.
CONCLUSION
While online galleries are continuing to improve and become the cheapest option for image delivery, there will always be something to be said about putting something physical in the hands of your clients. Whether it be prints, a flash drive, or both in a customized fancy box, it makes your clients feel like they are getting more for their money. Not only more for their money but something tangible with your logo or watermark that will let others know who their photographer was.
The Photoflashdrive booth was packed every time I walked by them on the floor of the expo, which only shows that other photographers still feel the same way as I do. While online image delivery may be the most cost effective way to go, it may not be the best investment.
One of the benefits of being at the PhotoPlus Expo, and other expos or trade shows like this, are the show specials. Since you need to be here at the show to take advantage of them, Photoflashdrive was kind enough to extend a 20% discount out to all SLR Lounge readers through 12/31/2015. Find the discount code below.
A special thank you to B&H Photo for sponsoring the SLR Lounge trip to PPE giving us the chance to meet and speak to companies such as Photoflashdrive.
Discount Code: SLRLOUNGE for 20% Off through the rest of the year.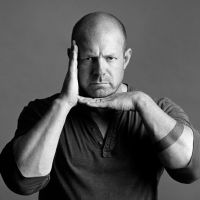 Jay Cassario
Jay Cassario is a fulltime photographer from South Jersey, owner of the multi-photographer wedding and portrait studio
Twisted Oaks, and Brand Ambassador for Leica Camera USA. WEBSITE:
Jay Cassario Personal Facebook:
Jay Cassario Business Facebook:
Twisted Oaks Studio Google Plus:
Jay's Google + Twitter:
@JayCassario