Without falling victim to the cynicism surrounding a holiday of 'thanks' being immediately followed by a day of consumption, we can instead view the existence of the two as proof-in-pudding that we have so much to be thankful for. And as we transition into what is known to be the season of giving, here's a way we in the photography community can give back for the greater good. It's a program called 'Photo Start', and at its core it is a non-profit organization that strives to better the life and community of underprivileged children in distressed areas, using photography as the vessel for education.
"Students learn soft and hard skills through photography to foster positive change, and to improve economic opportunity in the increasingly global community.​ By imbuing the most distressed children with marketable skills, and creating a self-perpetuating cycle of instruction, we help improve the long term prospects of all members of the Photo Start family."
The students in the Photo Start program are taught photography, English language speaking, instructed in technology deployment software, design, and then their new skill set is developed by further education in business and marketing so that they may monetize them, provide for themselves, family, and community.
Of course, part and parcel to this is the combination of leadership and communication soft skills that should serve them within this industry and beyond it. It's a matter of survival and thriving through self reliance. If it sounds like something you would like to be a part of, you're not alone, Sony has partnered with Photo Start and this 'Giving Tuesday' they would like to encourage anyone to help how they can, and it's easy to do. Of course for such an organization any donation helps, and even a modest sum of $10 can sponsor a student for a week.
We can further help by donating your old camera equipment to the cause; so you're old bodies, lenses, tripods, straps, bags, memory cards et cetera. Really, any piece of gear that works but has surpassed its utility to you, are welcomed with open arms. You can also help by raising awareness of the program by sharing this around and following them on Instagram, and if so inclined there are volunteer opportunities available, about which you can learn here. Please find out more about Photo Start here, and you can donate for Giving Tuesday at this link, and mail your old unwanted gear for the children to the following address: Photo Start 119 West 72nd St., #140. New York, NY 10023.
About Photo Start's Beginning & Progress
Photo Start was founded by then law school graduate, David Lehman, who was moved by a news piece he saw about photography being incorporated into betterment efforts by organizations working in the impoverished areas of Nairobi. A long-time photographer he felt well-suited to help in this way, and Photo Start's initial efforts were a success. From an initial pilot project with 20 students in the Mathare slums some two years ago, Photo Start has grown to more locations and breached 100 students this year.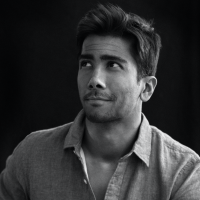 Kishore Sawh
A photographer and writer based in Miami, he can often be found at dog parks, and airports in London and Toronto. He is also a tremendous fan of flossing and the happiest guy around when the company's good.