Photo challenges are fun, but when the stakes are raised with money on the line, the shoot gets real.
In this video, our very own Pye Jirsa challenges two lead photographers from the Lin & Jirsa Photography team, Nick Belohlavy and Brian Bash, to take a solid sequence of three photos and claim a $100 prize. Follow along as each photographer works under pressure to pose a real life couple and capture a sequence of photos in hopes of taking Pye's money (or in Pye's case, keeping his money)!
The Ultimate Unfair Shootout Challenge: Take Pye's Money
The Rules
The rules of this challenge are (somewhat) simple:
Location

Pye and the challengers had to shoot in the same location using the same window for lighting

Shoot Time

The two challengers (Nick and Brian) were each given 12 minutes to capture a sequence of three images
Pye was given 6 minutes to capture a sequence of three images
Those who were not shooting were blindfolded.

Post-Production
Voting
Apparently, taunting was also allowed as you'll see Pye work tirelessly to distract the challengers during their sessions, even after he was blindfolded. Pye knows as well as anyone the effects of trash talking during a challenge. Did it work?
The Photos
Here's a quick look at the final spread for each of the three photographers.
Photographer 1: Brian Bash

Photographer 2: Nick Belohlavy

Photographer 3: Pye Jirsa

The Winner?
If you're overcome with anticipation and want to know who won before watching the video, click on the 11:45 mark to see the winner! While I won't give it away here, let's just say the winning photographer took it by a landslide.
Prepare for Your Own Challenge
In the event you find yourself in a similar position, challenged by fellow photographers to rise up and conquer under adverse shooting conditions, make sure you're prepared! You can find top-level training for lighting, posing, post production and more at slrloungeworkshops.com. We recently reduced the price of our Premium annual subscriptions by $100 to help photographers stay productive with worthwhile education as the pandemic continues to unfold.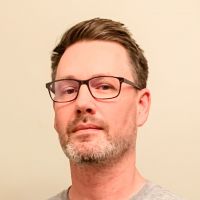 Sean Lewis
Sean fell into photography while teaching for a non-profit. What started as a minor task - documenting guest speakers and classroom activities - grew into a major obsession, and eventually led to a position shooting with Lin & Jirsa. Nowadays, at SLR Lounge, Sean's work as a marketing associate merges his interest in the fields of photography and education.