Recently, I had the pleasure of reviewing this tutorial bundle from Alex Koloskov at Photigy.com where he takes you step-by-step using some fairly basic lighting equipment and shows you how to create awesome product shots.
During the course of the bundle, you will learn about how many elements like gradients, reflections and different textures all interact with each other when working with objects in the studio.
The bundle comes in three parts all delivered through www.photigy.com and containing just under 10 hours of video which you can stream or download to watch later.
The parts are as follows:
STARTING IN STUDIO PHOTOGRAPHY: PART 1, UNDERSTANDING STUDIO LIGHTING
STARTING IN STUDIO PHOTOGRAPHY: PART 2, PRACTICAL EXAMPLES
STARTING IN STUDIO PHOTOGRAPHY: PART 3, POST-PRODUCTION
Since the content is delivered in a web format, I took some time to view it on a variety of different devices including different PC's, web browsers, an android tablet and phone – all of which worked great.
The site is easy to navigate and has a great feature where you can mark when you have watched or finished a part of the course to keep track of your progress.
Now, let's get onto the videos.
PART 1: UNDERSTANDING STUDIO LIGHTING
This I feel is the most important part of this bundle. Not only does Alex talk about the kind of equipment you need and don't need to get started, but part 1 also has the bulk of what you will learn when it comes to the photography side of things.
Production is nice and simple –  there are no fancy sliders shots and other such things, but Alex does a good job of using multiple camera angles at the same time which gives you a clear view of what's going on with the placement of lights in relation to the subject. He also gives a preview of the images directly from the camera which I found to be helpful.
During this section of the video, you will learn why diffusers are so important, how you don't always light a subject (but you light the area around it), how camera angles and focal lengths can make things look larger than life and most importantly, how to make great looking product shots with a minimum of gear.
PART 2: PRACTICAL EXAMPLES
In this part, Alex goes a bit more in-depth into some of the techniques used and shoots a variety of items from a watch to a cosmetic bottle, a macro of a flower and more.
For each subject, Alex starts from nothing and builds up the shot piece by piece, explaining why and what he is doing throughout. Even after the final shot of the subject is reached, Alex spends a little more time showing how simple changes can make the shot look different.
If you're a visual learner, seeing how the shots were brought to life can be invaluable, and at the end of this section, there's a great video where members of the website have sent in their own shots in which Alex talks about what problems he sees in the images as well as how to improve them.
While I feel there was less to learn from this part of the bundle, its main job is to help reinforce what was taught in part one through critique and Alex gives lots of helpful tips and tricks that will no doubt make it easier for photographers to control and shape light to create great images of their own.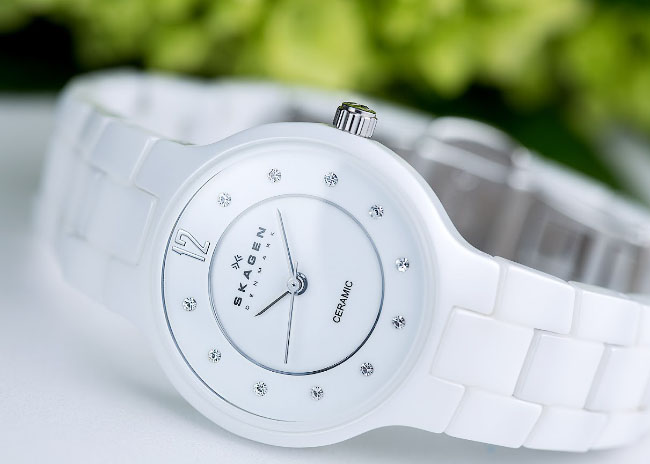 PART 3: POST-PRODUCTION

In this section, Alex and his wife, Genia, take the raw images created in the other parts of the course and go about in a step-by-step fashion from Adobe Camera Raw and Photoshop, transforming them into the end product that you would send out to a client.
As you watch Genia processes the images, you will learn how to use filters to quickly remove unwanted dust and impurities, color correction and other tips and tricks which will save you a lot of time.
It was great to see the use of the "dust & scratches" filter in Photoshop along with a layer mask as the brush tool to easily remove dust from the surface of the shooting area and products. I remember when I first started retouching images I would spend hours using the clone tool or healing brushes to clean so this filter tip is a massive time saver.

Conclusion
Overall, even though I have been shooting with strobes and studio lights for a while, I still picked up many useful tips. I found especially helpful the tips on diffusion and will be adding more diffusion into my own techniques in the future.
I particularly enjoyed Alex's down-to-earth teaching style and view on how to craft such shots. Some parts of the video didn't seem as planned and thought out as others, but that didn't bother me. The retouching part might be a bit difficult for a complete novice to understand right away but Alex makes sure he goes over the same things a few times in different ways.
The Starting in Studio Photography With Speedlites Course Bundle is $125 and I would highly recommend this course for anyone who is interested in this type of studio photography. Not only is it full of great shooting and retouching tips that will give you the tools and knowledge you need to create great product shots,  but it also gives you advice on what gear is needed which can save you time and money.
You can find the bundle here.
CREDITS: All photographs by  Alex Koloskov are copyrighted and have been used with permission for SLR Lounge. Do not copy, modify or re-post this article or images without express permission from SLR Lounge and the artist.
Paul Monaghan
Paul Monaghan is a self-taught photographer from Scotland and owner of a small photographic studio just outside of Glasgow, Scotland. Over the years photography has not only helped him document the life of his four kids, it's also lead him to work on some amazing projects, make friends all over the world and gives him the tools he needs to bring Ideas in his head to life. Visit his website
here.