Reviewing Phlearn Tutorials is always a pleasure for me. My Photoshop skill level is pretty high, so I'm always surprised when I manage to learn a lot from Aaron. Phlearn Pro Perfect Beverage Lighting and Retouching Tutorial was no exception. In this 2.5 hour video tutorial, you'll learn some surprising tricks for "dressing" a beverage bottle for a shoot and get the basic rundown on how to light it. Then Aaron spends a couple hours teaching techniques for compositing and touching up this super cool image. He covers the liquify tool, masking, clone and healing brush tools and how to brighten up selective color using curves, just to name a few!
They didn't spend a ton of time on the photography part in this one (unlike one of their other tutorials I reviewed, PHLEARN PRO 'EPIC BURGER' FOOD PHOTOGRAPHY, where every step of the process was shown) and I was ok with that. The majority of the focus was on the retouch, which makes sense, since Phlearn is all about Photoshop!
I appreciated the abundance of advice Aaron and acclaimed food and beverage photographer, Rob Grimm offered for those who are wanting to get into the product (especially beverage) photography or retouching business. Aaron gives tips for keeping your Photoshop file nice and organized in layers that are clearly labeled and easy to navigate, since your file will likely be passed around to various art directors or designers for use in advertising. Having been on the receiving end of extremely unorganized and horribly executed files during my time as a designer, I wanted to reach into the screen and give him a hug or a high five or something. Thank you!!!!
Probably my favorite part of this whole thing were the little secrets Rob shared for prepping the bottle. I won't divulge any of them here, though. You'll have to grab the tutorial to find out! Here's what you'll get for $34.99:
• Learn secrets of food & beverage photography
• Learn how to composite images
• Step by step lighting instruction
• Detailed retouching instruction
• Exercise Images so you can follow along during the tutorial
• Aaron's custom Photoshop brushes
I hope you enjoy Phlearn's Pro Perfect Beverage Lighting and Retouching Tutorial as much as I did!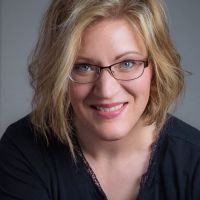 Tanya Goodall Smith
Tanya is the owner of WorkStory Branding Photography in Spokane, WA. Businesses hire her to create story-telling content that sells their high end products and services. She also teachings photographers her unique business model for making serious money as a corporate and personal branding photographer. Find her at
workstoryphotography.com
and
workstoryeducation.com