Phase One announced and released a significant slew of updates for their XF system today. This is the third marked updated for the type, with improvements in flash compatibility, shutter, and grip, and arguably reinforces Phase One as a medium format developer that's ahead of the curve. It's also a testament to its value proposition as it highlights the company's commitment to keeping its line-up current and relevant.
Perhaps the most notable updates to the system from a practical standpoint are the studio and flash photography applications which are wide and sure to be welcomed, but there is also a new vertical grip for the XF, and part in parcel to the new flash abilities is complete electronic shutter integration, which is a world's first for digital medium format.
Electronic Shutter & Advanced Flash Control
Now available for the IQ3 100MP is the ability to take a photograph with zero moving parts thanks to the new integration of an electronic shutter. This no doubt will bring an added level of versatility and earn the doe-eyed looks of landscape photographers the world over.
While this feature is currently reserved only for the IQ3, it marks a bit of a milestone for medium format development, and shows that MF is opening up on new horizons.
And while this update will appeal to those of a nature and landscape persuasion, the major boon to flash photography applications will certainly be the highlight of the IQ3 update. There is now proper integration with Profoto which will see the XF system have the ability to take advantage of the functionality of Profoto Air for up to 6 groups, and even for Profoto Air TTL for all the benefits TTL metering can bring in terms of accurate exposure in an evolving environment.
Other Additions
There's a new Custom Setup menu that allows,
…the opportunity to Create, Load and Save System Setups. Any and all customization changes made to the XF Camera System can now be saved to one of three setup fields in the XF Camera System. These Custom Setups can be renamed on the IQ Digital Back and then be saved to the CF card. These setups can be transferred to your computer for safekeeping, loaded from a CF card quickly and easily. The introduction of this tool ensures that complex user interface changes can be made available for later use or shared amongst multiple users in a studio or rental environment.
You can also customize the icons and tools available at the top of the XF display.
V-Grip
Finally the XF gets a V-Grip to improve handling and ergonomics in a variety of scenarios for photographers who work primarily with the system handheld. It also has an emphasis on design, and incorporates an Arca-Swiss compatible mounting point and L-Bracket solution.
These are all significant improvements and updates the the IQ3 system, and perhaps even medium format on a whole. At a time where smaller and more 'casual' medium format cameras are coming out, the value proposition for Phase One's systems remains high for the foreseeable future.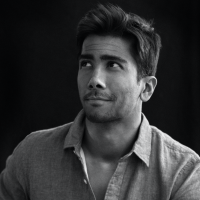 Kishore Sawh
A photographer and writer based in Miami, he can often be found at dog parks, and airports in London and Toronto. He is also a tremendous fan of flossing and the happiest guy around when the company's good.