If you're a beauty or fashion photographer, there's a good chance your photography post-production software of choice is going to be Adobe Photoshop for the retouch, and Phase One Capture One Pro for the rest. That's just how things have played out – Phase One, though they've been around for a very long time, has generally appealed to photographers of those genres, and professional photographers of all sorts.
Now, with that said, one of the areas they had been criticized over has been asset management. Even though there are tests abound that show Capture One to be far superior in speed, Adobe's Lightroom and Bridge are the more frequently used programs for asset/library management and organization. That, however, has been changing.
With Capture One's adoption of a catalogue-style system, the gap was severely narrowed, and now with the update to Phase One's Media Pro Se, there might begin to be a shift towards Phase One's systems.
Media Pro Se is a cataloguing platform/asset management platform that started out life as iView MediaPro and was purchased by Microsoft who later sold it to Phase One, and this new Media Pro Se is the most current iteration. Its mission, at the core, is simple:
To specialize in asset/library management of large libraries with large resolution files.
Clearly, in today's world of the massive megapixel count and cheap storage, this is clutch.
Where previous changes to the software have been discreet, this one is rather significant and more aligned in look and so on with Capture One Pro 9, released last year. Unlike its raw processing sibling, its focus is really on organization and management, and from user experience so far, it excels with handling large libraries around 40GB made up of RX1R2 42MP files; as our own Marlon Richardson has found out today.
Along with the updated look come a series of bug fixes and an extra activation code. Where previously you were allotted 2 you now get 3, just as with Capture One, so you can run a fast and effective Media Pro and Capture One workflow off 3 workstations. Media Se Pro also is compatible with the newest Mac and Windows OS systems, over 100 cameras, screen-sized previews, batch conversion and scripting, ICC color profile, and more. Check it out here, and if you like, we'll review it to see if this is the Lightroom and Photo Mechanic culling replacement we've all been curious about.
Get Capture One here.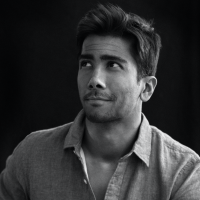 Kishore Sawh
A photographer and writer based in Miami, he can often be found at dog parks, and airports in London and Toronto. He is also a tremendous fan of flossing and the happiest guy around when the company's good.