Enabling you to make precise adjustments to your images is an essential function for any photo editor, and the local adjustments panel in Capture One is one of its stand-out features. From within that panel, a myriad of adjustments can be made and, best of all, applied via highly selective masks.
What Is The Local Adjustments Panel?
With Lightroom being the most popular raw editor, I imagine many of you will be aware of the Adjustments Brush, Radial Filter, and Graduated Filter found in the Develop module. To put it simply, the Local Adjustments Panel is Capture One's version, but the comparison does not do it justice.
If you're not already familiar with Lightroom, this may all sound a little confusing, but raw editors allow us to make a number of adjustments to our images in what's known as a non-destructive way. Those adjustments can cover anything from exposure and contrast, to color and sharpening. Within the local adjustments panel, you can apply these settings to specific areas rather than globally, via the use of masks. In Capture One you can make selective adjustments to; tones, colors, sharpening and correct certain aberrations.
How Is The Capture One Panel Different To Lightroom?
There are three main differences between the two; Masks, Layers, and Curves. Both programs adjust the same settings, more or less, but Capture One also includes Curves, and for the experienced retouchers amongst you, I'm sure you can understand the significance of that.
Curves are versatile tools which can be used to change color and contrast in a very precise way. People often say that the only reason they go to Photoshop is to take advantage of layers, object/blemish removal, and curves (or a combination of the three).
As well as the reasons mentioned above, Capture One also has a far more robust tool for adjusting color: The Color Editor. It's available from within the local adjustments panel and can not only be used to adjust colors but it also  to create selections.
3 Interesting Features Of The Local Adjustments Panel
If you click the three dots in the right-hand corner of the Color Editor, you'll see the option to "create masked layer from selection". When selecting this, a mask will be created based upon your current selection within the Color Editor. For example, in the photo below a selection has been created by selecting the blue of the shoe. You can see the selection on the right-hand side.
You could use this method to create very precise masks from within Capture One and adjust almost any element in your image. In addition, Capture One also allows you to copy a selection from another layer and, should you wish, invert that selection. To copy a mask from another layer, all you have to do is right-click your layer, go to "copy mask from", and select the relevant layer. To invert your selection, right-click the layer and select "invert".
As mentioned earlier, retouchers often cite layers as being one of the reasons they leave their raw editors, and while Capture One will not allow you to perform all of the same tasks as Photoshop, including layers in the local adjustments panel is something which will please many. This is a big deal. The functionality is limited to the adjustments available but it is a far more user-friendly method of applying and viewing adjustments. Coupled with the complex methods of masking, it takes the Adjustment Panel in Capture One to levels that other raw editors cannot reach.
Finally, speaking from personal experience, I have always struggled with using my Wacom tablet's pressure sensitivity in Lightroom. I'm not sure why, but it never seems to work correctly, but thankfully, the same issues are not present with Capture One; you can turn pressure sensitivity on or off by hitting "B" for the brush tool and then right clicking on your image.
Summary
The local adjustments panel within Capture One provides a flexibility which Lightroom simply cannot match. Its complex color editor, ability to make precise selections, and addition of curves, make it a formidable feature when comparing the two.
If you'd like to give Capture One a go they offer a 30-day free trial, click here. I'd also love to hear your thoughts, so don't forget to comment below.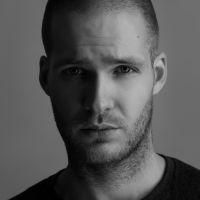 Max Bridge
Max began his career within the film industry. He's worked on everything from a banned horror film to multi-million-pound commercials crewed by top industry professionals. After suffering a back injury, Max left the film industry and is now using his knowledge to pursue a career within photography. Website:
SquareMountain 
Instagram:
Follow Author