As in almost any commoditized industry, it can be difficult for newcomers to break in, take a strong foothold, and then get the respect they so eagerly desire. In Formula 1, every new offering is trying to hold a candle to the golden glove of Ferrari, every jeweler has to cut mustard to the Harry Winstons, and it doesn't just apply to the upper echelon, but to what we call the standards.
In photography, we have the Nikons and Canons at that level and the Hasselblads above; and then we have Lightroom and Photoshop for software. Trying to cut into the market isn't easy, yet Phase One has been steadily doing so in both hardware and software. This week was a big week for them with both a significant update to their Capture One Pro system and update for the touted XF Camera System.
Phase One XF
It was one of the top releases of last year in regards to attention; the Phase One XF came into public view in June last year with much fanfare, and later would have double barreled figures associated with it – a whopping 100MP medium format camera garnering nothing but praise. A few months after launch, a firmware update was issued bettering it still, and now there's another significant upgrade/update, and it's accompanied by the release of two new 'Blue Ring' lenses.
With this update, you're looking at integrated timelapse ability, HDR, self timer delay, and focus stacking, and prominently a user interface enhancement that will be welcomed as much as the AF update will be. The AF update comes as part and parcel of the HoneyBee AF Platform update which should assist AF in low light. When you're dropping this much on a camera, perhaps you expect all of this, so here's what you get:
Focus Stack Tool provides automated camera focus control throughout a sequence of captured images
Time-lapse Tool offers automated capture sequence at user set intervals
HDR Sequence Tool enables an automated bracketing sequence with unique metadata tags for Capture One integration
Self Timer Delay provides a quick and easy, fully customizable timer option from one half to sixty seconds.
New Lenses:
Schneider Kreuznach 110mm LS f/2.8
Schneider Kreuznach 240mm LS f/4.5
Capture One Pro 9.1
Capture One's user-base has been consistently growing, and I've seen a massive leap in people I know using it over the past year especially. Of course, Capture One now uses a similar catalogue system to LR, and their Product Manager has said of this latest release that efficiency is something they are focusing on. This only seems to suggest that they want to appeal to a broader base of shooters, wedding photographers included.
The new uniformity controls/sliders for Saturation and Lightness join the hue uniformity slider and should only prove to strengthen Capture One's prowess at skin tone rendering. 

There's also a Live View upgrade and now TIFF flies saved with layers will be able to be stored and viewed in Capture One, which will be a huge welcome and attraction to those in and not yet part of the system family. I'm speaking to you Affinity users especially here since you likely left Photoshop for a reason…
'Copy from last' has been re-designed for rotation, allowing for easier workflow when doing overhead shots. Also to allow the inclusion of metadata, making shot-to-shot application of copyright and other metadata easier and more intuitive
Rotatable Live View : live view can be orientated for still life work with next captures mirroring the live view orientation
Improved Shortcuts: a number of extra shortcuts are added to aid the professional workflow – reset counters, layer controls, and "select by…" are added to help in all areas of the workflow.
There's a lot to take in and a lot to take up. Let us know how you find these new changes and what you'd like to see. They've also reset the trial counter for those who have tried previous versions and declined. Well, now you can try this one and see if it's just right. Find the trial and more on their site.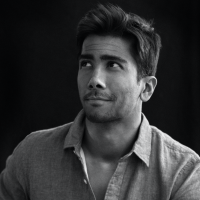 Kishore Sawh
A photographer and writer based in Miami, he can often be found at dog parks, and airports in London and Toronto. He is also a tremendous fan of flossing and the happiest guy around when the company's good.