Beginnings
In the past, we've run a few articles on Peter Hurley, an industry leader known for his head shot prowess and down to earth lighting and posing tutorials. In a recent video for Ayzenberg Films, Peter Hurley talks about how he started his referral program, PH2, and how to become an associate photographer.
[REWIND: ILLUMINATING THE FACE | PETER HURLEY SHOWS US HOW TO LIGHT THE HUMAN FACE]
The video gives a lot of insight into how great things sometimes just start with a practical decision to fill a need, and along with PH2, Peter Hurley offers workshops and in-depth tutorials such as "The Art Behind the Headshot," where he goes into fine detail about how to make your subjects look their best through lighting, posing, and communicating with a client.
Career Highlights
In another video posted yesterday, Hurley shares where he was at before he started doing celebrity headshots, some of his favorite shoots, and some of his work with the Vilcek Foundation, photographing the cast and crew of the TV show, LOST.
It's always interesting to see where industry leaders start off, and how they climbed up to where they are now, especially from the perspective of trying to tap into a market in the way that Peter Hurley discusses in his videos. Something tells me that having PH2 on your experience sheet is no small accomplishment, and being in their database will likely be a large factor in the success of many headshot photographers. Who's ready to sign up?
-Ryan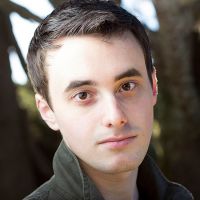 Ryan Filgas
Ryan Filgas is an aspiring portrait photographer and studio arts major at Humboldt State University. His life consists of talking with friends, taking classes, and planning his next outdoor adventure. You can find his work on his
website
,
Facebook
,
Google+
, or connect with him via
email
.