In honor of what is obviously one of the most important holidays, National Puppy Day, CreativeLive has offered up a three class bundle for sale at 50% off the price if purchased separately. If you're looking to step up your pet photography game, this bundle is worth a look.
The included courses are Animal Photography with Rachael Hale McKenna, Family Pet Photography with Norah Levine, and Lifestyle Family Photography with Emily Lucarz, which has a section on incorporating pets into lifestyle family photography because after all, pets are a big part of life for those who have them.
Animal Photography, normally $129, consists of 27 lessons.
"Rachael will guide you through everything you need to know to photograph any animal — trained or untrained. You'll learn about the unique empathy needed to capture an animal's one-of-a-kind character and emotion. Rachael will provide you with proven tips, tricks, and troubleshooting tools for making your ideas come to life. You'll also learn how to make your photography business more profitable by licensing and publishing your images."
Family Pet Photography, $99 on its own, is 31 lessons.
"Join Norah as she shows you the basics of pet behavior and how to get animals comfortable with the camera.  After this class, you'll be able to capture great images of pets AND learn how to to incorporate them into your family photography. "
Lifestyle Family Photography is $129 for 31 lessons if purchased alone.
"Capturing a family dynamic and each individual's personality in one photo can be a trying task to say the least. Emily's been there and done that, as a photographer who sets up life inspired moments to let her clients get comfortable in front of the camera quickly, making lifestyle photographs that turn into memories.  Learning to use natural light and developing a connection between clients and your camera are essential in expanding your in-home family sessions, and now you can learn how to develop this type of photography into a business that will be profitable as well as rewarding."
The bundle is $179 for all three classes (89 lessons total) – a $357 value. Have a look, everyone's day could use some more puppies.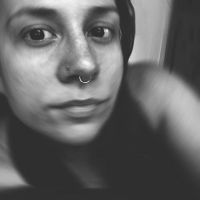 Holly Roa
Seattle based photographer with a side of videography, specializing in work involving animals, but basically a Jill of all trades. Instagram:
@HJRphotos