Beginning in 2016, drone owners had to register with the Federal Aviation Administration if they wanted to fly their small aircraft, but this changed Friday when a federal court in Washington DC ruled against this law. It was found to be in violation of  2012's FAA Modernization and Reform Act, which prevents the FAA from interfering with the operation of "model aircraft." What this essentially means is that if you are flying a personal camera drone for non-commercial purposes it is no longer a requirement to be registered with the FAA.
To be deemed a model aircraft (thus exempt from the FAA's policy) the following criteria must be met, explaining why commercial operators must still register: A model aircraft/drone "is capable of sustained flight in the atmosphere, is flown within visual line-of-sight of the person operating it and is flown for hobby or recreational purposes."
It seems the legislature that has caused more than 820,000 drone users to pony up their $5 in exchange for certification to fly their aircraft has been toppled – at least for the moment – by a single man named John Taylor who spotted the conflicting legislature and brought it to court in early 2016.
Opponents of the FAA's registration policy aren't out of the woods yet, however. The FAA has pledged to seek out a way to reinstate required certification for all drone operators in the name of public safety. On May 19th, the FAA said in a press release,
"We are carefully reviewing the U.S. Court of Appeals decision as it relates to drone registrations. The FAA put registration and operational regulations in place to ensure that drones are operated in a way that is safe and does not pose security and privacy threats. We are in the process of considering our options and response to the decision."
"The goal of the registration rule was to assist law enforcement and others to enforce the law against unauthorized drone flights, and to educate hobbyists that a drone is not just a toy and operators need to follow the rules," said Lisa Ellman, an attorney and specialist on drone regulation with the law firm Hogan Lovells. "These are worthy goals, so if this ruling stands it wouldn't surprise us to see a legislative response here," Michael Drobac, executive director of the Small UAV Coalition, told Recode.
For many, including Brendan Schulman, vice president of policy and legal affairs at DJI, the idea of a less regulated populace remotely controlling aircraft is a bit unsettling. Drones can, and do in irresponsible or untrained hands, cause a lot of damage. Drones are becoming ever more popular, and unfortunately, people have demonstrated repeatedly why regulation is needed. Registration required agreeing to FAA safety guidelines, and without it, new users can open a box and fly an aircraft with no knowledge of safety precautions.
Where do you stand on the issue? Should drone operators be required to register their aircraft, or should the skies be a free-for-all outside of clearly stated rules, like the prohibition of operation near an airport?
Source: Recode.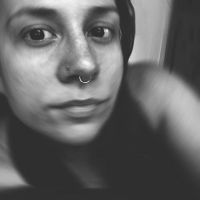 Holly Roa
Seattle based photographer with a side of videography, specializing in work involving animals, but basically a Jill of all trades. Instagram:
@HJRphotos