My Old Approach
When I first started going on portrait sessions, I used to bring every single piece of equipment with me. Pancake lens? I'll probably need that. Film Camera(s)? Might as well bring them. 5 Yongnuo speedlights? You never can tell when you might need all 5… My mentality was "I might as well bring it because I'll regret it if I don't" and as you can imagine, I never used most of the gear I brought.
Vision First, Gear Second
As a photographer, I've grown to know exactly how I want to approach and shoot a particular session, and that gives me the discretion to know exactly what gear I need to bring and what I can leave behind. For this natural light portrait session, instead of bringing pelican cases full of equipment, I only brought 2 cameras and 2 lenses. The Sony A7 with Voigtlander 50mm f/1.1 and the Canon 5D Mark III with the Canon 85mm f/1.2 II.
My talented friend/blogger/book reviewer Guada needed some photos for her website www.ocwalkinglibrary.com. After she described to me what she was going for and how she wanted to look, I knew exactly where I wanted to shoot, how I wanted to shoot it, and with what gear I wanted to shoot with.
Canon 5D Mark III with Canon 85mm f/1.2 II
I always had my reservations when considering buying this lens because I have the Canon 50mm f/1.2 and the Canon 70-200mm f/2.8 IS II. Between those two lenses, I have an equivalent focal length and maximum aperture, just not together. Then one fateful week my 50mm had to go in for servicing, and I saw a great used 85mm f/1.2 on BHPhotoVideo, so I went for it, and I've been in love with it ever since.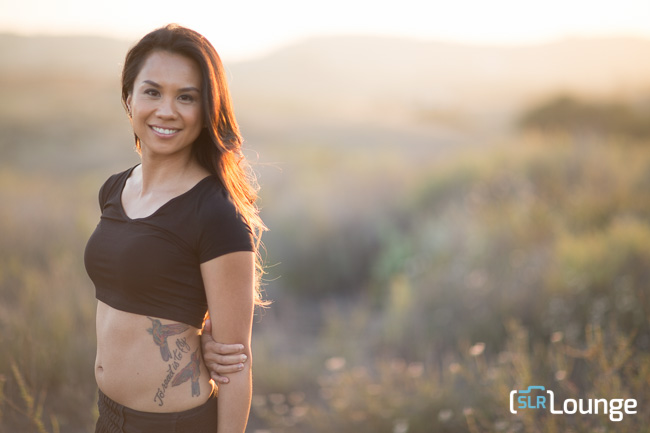 One thing I look for in lenses nowadays (and yes, I'm aware of how strange this sounds) is lens character. It has something to do with how a lens creates an image and how it distinguishes itself from similar lenses. The 85mm 1.2 is one of those lenses that has great character. Although it can be fickle sometimes with speed and accurate focusing, when you can get it to behave, it will reward you with the most beautiful images.
Sony A7 with Voigtlander 50mm f/1.1
This camera/lens combo is now my most frequently used camera outfit. I especially love this lens because everything is manual and it makes me slow down and think about my focus, composition, and depth of field. And speaking of lens character, the f/1.1 creates the most beautiful bokeh and the most unique flares I've ever seen.
There Is No Wrong Approach
Although my approach has changed, I don't consider my old way of doing things "wrong." Back when I was first starting portrait sessions, I wanted to make sure I had everything so I could be prepared for any potential shot I wanted to capture. Now I pack much lighter so I have more energy to explore my surroundings and focus on my clients and composition. As long as you're out there shooting and capturing the images you and your client want, there is no wrong approach.
If you want to learn more about Natural Light Portrait Sessions for Couples click here!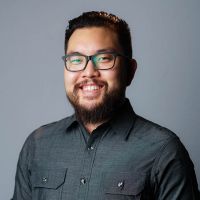 Joseph Cha
I'm a photographer and cinematographer based in Southern California. When I don't have a camera in my face I enjoy going to the movies and dissecting the story telling and visual aesthetics.