Pentax has been such an interesting company to track over the years because it seems so unfocused and unsettled. Their history stemming from Japanese optical lens-maker origins has generally been regarded well and of quality, and their medium format 645 line is evidence of that. But much else just seems rather odd, and has left the modern consumer wondering where exactly Pentax fits in the modern photography mix.
The name, for one, isn't Japanese at all. In fact, it's as German as it gets. 'Pentax' was formally a Zeiss Ikon trademark, a portmanteau word that's part 'Pentaprism' part 'Contax'. The defeat of Germany in WWII annulled its patents and thus 'Pentax' was swiped up by Asahi Optical. And this is just part of the strange odyssey out of which has emerged Pentax current.

When we consider what's what in today's camera world, you have to think about what is wanted, what's needed, who's making it, and overall systems, and none of that really leaves you wanting of Pentax. And that's rough, because they make better-priced cameras that are feature-full compared to their contemporaries, and the new K-70 exemplifies this.
It has a small form-factor, an APSC sensor with on-chip Phase-detection (I believe plucked from Sony in the vein of the a6300), weather sealing, ISO over 100k facilitated by the Prime MII processor, and more. In fact, its autofocus system is a hybrid that gives phase-matching and contrast-detection focus, and continuous focus for video – video that's 1080P. There's also no anti-aliasing filter so it's as crisp as a winter morning, and has an AA filter simulator when you don't want moire associated with the lack of such filter. Furthermore there's the LCD that tilts and rotates and can be hidden, a built-in anti-shake system, 1/6000 shutter speed, and a special motor for smooth aperture changes for video…and wi-fi, and all for $649. Keep in mind too, that the K-mount is compatible with over 200 lenses.

So with all this, for that price, compared to the rest, you may be thinking, should I buy one? Well, I write this because that is precisely what I was asked by someone today (and have been asked a few times this week), to which I responded with an unsatisfactory, "That depends." This is because we have to think of the reasons why Pentax doesn't even blip on the current marketshare pie radar: Unfocused, camera bodies that look like toys, lack of mirrorless, and nothing really proprietary that we yearn for. All that and yet they've made something like this, which in all sensibility is a great camera for a bargain price. So why don't people buy them?
The K-line is, historically, largely appealing to enthusiasts, and I assume this has something to do with it, as they think going with Canon or Nikon is just the right thing to do – probably because they've heard of them. But, as we all know, popularity isn't necessarily an indicator of value. The K-70 is, on paper, one of the most impressive cameras to be announced/released in recent memory (considering the price), and I can't think of a solid enough reason you should not consider it if you're in the market – not in the face of all the obvious reasons why you absolutely should.
But history suggests, you'll probably get a D5500 instead…
Those that can flow against the current, well, you can order the K-70 here.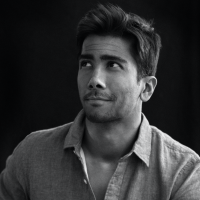 Kishore Sawh
A photographer and writer based in Miami, he can often be found at dog parks, and airports in London and Toronto. He is also a tremendous fan of flossing and the happiest guy around when the company's good.