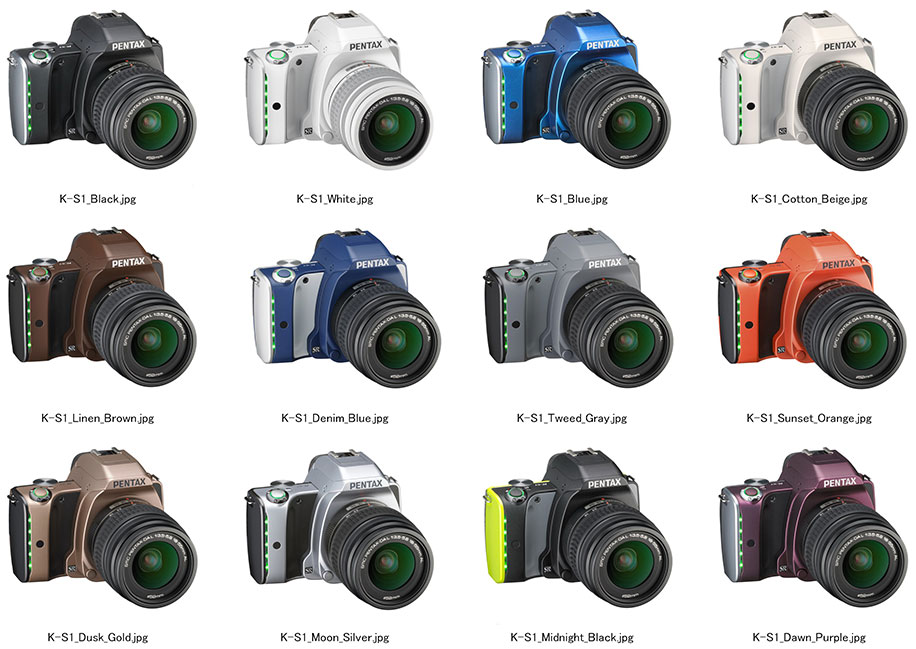 We have been following this K-S1 rumor for a little while now and just a little while ago we shared some leaked images of a futuristic looking body complete with snazzy LED lights and a unique control dial. Today, we have what are thought to be the complete specs for the new camera, as well as a leaked product demo from Ricoh itself. Pentax officially announced the new K-S1 moments ago!
Pentax K-S1 Official Specs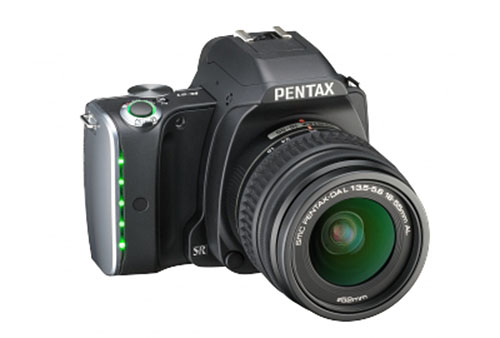 20MP APS-C CMOS Sensor
Prime M II Image Processor
SAFOX IXi+ Auto Focusing System
Continuous Shooting up to 5.4 fps
Sensitivity to ISO 51200
In-Camera Shake Reduction
3.0″ 921K-Dot LCD Monitor
Full HD 1080p Video Recording at 30 fps
Those are some decent specs, if you ask me. Nothing to really write home about, but it seems to be a decent low-mid range DSLR for a beginner or hobbyist. We also finally know what these LEDs are about! Apparently they are status indicators, which I guess was the obvious answer before, but still, the mystery has been solved!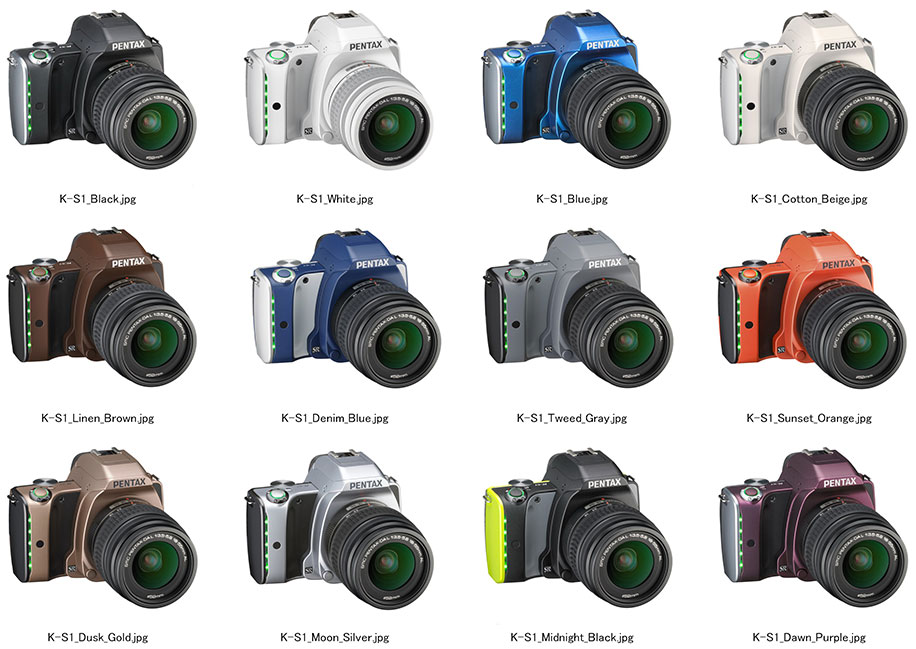 Speaking of solving mysteries, the video below features a Ricoh employee breaking down and demoing the new K-S1 for us. It's a nice look at the upcoming camera for those interested.

Video was originally uploaded publicly by Ricoh US, but taken private. This is a repost of it from an user who downloaded it and re-uploaded to YouTube.
Overall, this looks like it should be a nice little announcement for Pentax and their fans/followers. The rumor is that the announcement should be made official tomorrow, and if that turns out to be the case, we will let you know with the full official specs and any availability/pre-order information.
The new K-S1 is already available for pre-order in more colors that I care to think (haha), you can find the body only from B&H here, and the K-S1 in the kit with an 18-55mm here. If you want to take a look at all of the color/kit combinations (I warn you, there are a lot) you can find those here.
___
What are your thoughts on this new K-S1 camera? How do you feel about that control dial and LED status lights? Leave a comment below!