This week the team at Pelican Products shared the final winning images in its Portraits of Protection photo competition that's been running for the last few months, honoring the real-life heroes in our communities!
Pelican selected the images as a depiction of the bravery and courage shown by heroes in order to protect us every day. As you know, Portraits of Protection was created to bring together Pelican's photographer and first responder communities to immortalize heroes who've stepped forward in the face of danger. For the past three months, the most moving and visually interesting photos of either heroism in action, or the faces of heroes, have been selected as winners and featured on Pelican Products' social media channels. The winning photographers and featured heroes have each received $500 in Pelican gear.
Christian Monterrosa claimed the very first winner accolades in this contest with his series of images captured while documenting the Saddleridge fire in Sylmar, CA. Followed by Daniel Biggs, and most recently, Davyn Trevor Owen. Check out their images below;
LA-based photographer captures firefighters fighting Saddleridge fire during 36-hour shift
Hero: Zachary Hanson // @zachhanson
Photographer: Christian Monterrosa // @chrismatography
[Related Reading: Pelican Photography Collection Launches 'Vault' – Affordable, Lightweight, & Dependable Carry Solutions for Camera Gear]
Murrieta-based photographer depicts firefighter battling Tick Canyon fire in LA County. A huge thank you to Raul and the LACoFD for their work to keep our communities safe!
Hero: Raul Perez
Photographer: Daniel Biggs // @biggsphotography_
Third Winning Image:
Maine-based US Coast Guardsman breaking up ice off the coast of Rockland, ME. He and his crew work to break up ice off on local Maine rivers to help prevent flooding and allow barges to safely transit their cargo.
Hero: Justin Chase Jackson // @thechasejackson
Photographer: Davyn Trevor Owen // @davynowen
Check Pricing & Availability of Pelican Products From Our Preferred Vendors Here;
Adorama | B&H | Amazon | Pelican
What do you think of the Portraits of Protection series? Have you captured images of your own "heroes"? Will you be entering the next competition? Let us know and be sure to share any of your own images in the comments below!
Images displayed with permission from thebrandamp.com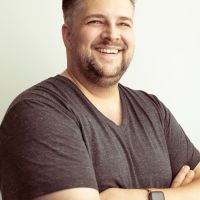 David J. Crewe
David J. Crewe is a full-time commercial photographer and Senior Editor with SLR Lounge. Based out of both Southern California & Las Vegas, Nevada. View his work and blog:
DavidJCrewe.com
Follow his Instagram:
@DavidJCrewe