In case you weren't aware, Amazon Prime Day is around the corner. 6 days from today, to be exact. And in the run-up to that day there are a host of deals going on that last only a very short amount of time, so if you're interested we advise you to jump on them. And today? Pelican Case.
Flashpoint XPLOR 600PRO Review | Is This The Best Value In Location Lighting?
If you've ever researched how to safely transport your gear, you've undoubtedly come across the Pelican brand. These cases are light-weight, highly impact resistant, and water resistant. They are essentially the de-facto standard for storing and moving around with camera gear.
However, they aren't just protection for a photographers most prizes possessions. Pelican cases can also be found transporting the gear of professionals in the military, aerospace field, and Emergency Medical Services among others, and they can get expensive. For the next few hours though, many of them are on steep discount, including the photographer favorite Pelican 1510 with dividers.
Here's a list of the best options on sale for photographers:
Pelican 1610 Case With Foam (Black)
Pelican 1510 Case With Padded Dividers (Black)
Pelican 1660 Case With Foam (Black)
Pelican 1440 Camera Case With Foam (Yellow)
Pelican 1300 Camera Case With Foam (Silver)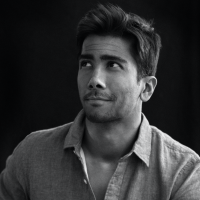 Kishore Sawh
A photographer and writer based in Miami, he can often be found at dog parks, and airports in London and Toronto. He is also a tremendous fan of flossing and the happiest guy around when the company's good.