We've got some great news for fans and investors of the Peak Design Travel Tripod, today they've officially announced they will donate 100% of the profits from all Travel Tripods sold during the company's highly anticipated launch, April 7, through April 10, 2020. Profits will include both sales of tripods through PeakDesign.com and through retailers worldwide. Funds generated by the launch will be donated to the CDC Foundation to support their efforts on the front-lines of COVID-19 response, and to Climate Neutral, an organization that helps businesses from all industries verifiably achieve carbon neutrality.
Peak Design depends on a global network of partners to ensure their products are safely manufactured and delivered. The launch of the Travel Tripod is an opportunity for Peak Design to continue to financially support their colleagues while helping to address two global crises. "In the midst of these strange times, there are some unique things a company like Peak Design can do to make an impact beyond ensuring the health and safety of our own employees. For one, we can do our best to keep the economic engines going by keeping our contractors and partners gainfully and safely employed," commented Peak Design Chief Marketing Officer, Adam Saraceno. "Secondly, we can donate the money we make to those who are working to solve the problem. We've chosen to do both," Saraceno continued.
[Related Reading: Peak Design Unveils The "Next Generation" of Camera Tripods]
Peak Design understands that sustainability programs may come under threat as businesses are forced to
examine expenditures due to COVID-19. In addition to donating to the CDC Foundation to support Coronavirus relief, Peak Design hopes additional aid to Climate Neutral will help to bolster the response to climate change.
"We believe coronavirus and climate change are both global disasters and both require immediate action. In the face of economic downturn, we risk many businesses backing off of their sustainability investments and commitments," states Saraceno. "In fighting the negative impacts of a pandemic, we cannot forget climate change."
The Peak Design Travel Tripod was originally launched on Kickstarter in May 2019, and raised $12.1M from 27,168 backers. Praised for its ground up reexamination of traditional tripod design, Peak Design achieved the world's most portable, packable, and easy-to-setup tripod for professionals and first-time tripod owners alike.
Customers can choose between carbon fiber (MSRP: $599) and aluminum alloy (MSRP: $349.95) starting April 7, at 12am PST.
[Related Reading: Peak Design Refreshed Their Entire Bag Lineup Just In Time For Holiday Shopping]
For more information about the Peak Design Travel Tripod, please visit: http://www.peakdesign.com/pages/travel-tripod. To learn more about the CDC Foundation's efforts in
supporting the people, communities, and healthcare providers on the global frontline of coronavirus response, please visit: http://www.cdcfoundation.org. To learn more about how Climate Neutral assists businesses to achieve carbon neutrality, please visit http://www.climateneutral.org.
Key Features of the Peak Design Travel Tripod
Load Capacity: 20 lb
Maximum Height: 60″
Minimum Height: 5.5″
Folded Length: 15.5″
Leg Sections: 5
Peak Design incorporated feedback from media reviewers and the Kickstarter community to enhance the final design. Revisions from the review models include:
Newly designed hex tool key with included leg clip holder
Updated padded, weatherproof carry bag with easier access (this is something i'm personally looking forward too)
Ultralight conversion kit to turn the Travel Tripod into an ultralight, table top tripod
In addition, Peak Design made the decision to utilize an aluminum center column for the carbon fiber tripod. Extensive testing carried out by the Peak Design engineering team, in consult with David Berryrieser of the Center Column (foremost expert in tripod stability + stiffness testing), revealed a significant improvement in the aluminum center column resisting lateral twist, less vertical slip and higher max load for the counterweight hook.

All this for the price of 16 grams or 10 paper clips worth of additional weight.
Effectively, it looks like Peak Design took everything we and the rest of the community had to say to heart, and made some impressive improvements to an already awesome travel-tripod! I am really looking forward to getting hands on with it to compare to the earlier review versions, just to see how much better it's gotten. Remember, the tripod is officially available on April 7, and the launch event runs through April 10, 2020.
Check Pricing & Availability Here
Adorama | B&H | Peak Design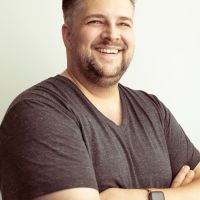 David J. Crewe
David J. Crewe is a full-time commercial photographer and Senior Editor with SLR Lounge. Based out of both Southern California & Las Vegas, Nevada. View his work and blog:
DavidJCrewe.com
Follow his Instagram:
@DavidJCrewe