Just as they did with Olympus back when the two teamed up to start Micro Four Thirds, Panasonic as again teamed up with another industry giant to launch a new camera system (kinda). This time Panasonic has teamed up with Leica to produce cameras utilizing the Leica L mount, and they have also brought Sigma in on the deal to ensure that the system gets up to speed on its lens ecosystem in no time.
Panasonic will be producing two cameras, the S1 and the S1R, in a move similar to that of Nikon and Sony; that is offering one higher resolution model (S1 R) and a more affordable general use model (S1). Today's announcement, unfortunately, was primarily a development announcement with full pricing, specs, and availability coming at a later date.
That said, the development of these cameras alone is huge news. In a matter of months we have gone from Sony being the only full frame mirrorless player to their now being entries into the market from Canon, Nikon, and now Panasonic – giving us four system options for those looking to take their gear into the full frame mirrorless realm. That is quite a market shift, and as they say, competition can only be a good thing for the consumer, so it will be interesting to see how Sony responds given the all of a sudden competition rich environment they find themselves in.
You can take a peek at the full Panasonic press release below…
—
Panasonic Develops Two Models of Its First Full-Frame Mirrorless Camera
Cologne, Germany (September 25, 2018) – Panasonic Corporation has developed two models of its first Digital Single Lens Mirrorless camera with a 35 mm full-frame image sensor, the LUMIX S1R and the S1. These models are equipped with the world's first*1 4K 60p video recording function and the Dual I.S. image stabilization system. As part of the LUMIX S series, Panasonic aims to release them on the global market early 2019.
For 100 years since its founding, Panasonic has strived to help realize better lives for customers around the world by responding to their needs. Working on the concept of creating a new culture of photography for a digital age with digital cameras, in 2008 Panasonic released the LUMIX G1, the world's first*2 Digital Single Lens Mirrorless camera. Over the ten years since then, Panasonic has continued to lead the industry with product innovations, such as the world's first*3 camera supporting 4K video recording, and cameras equipped with the Dual I.S. (Image Stabilization) system, combining stabilization both inside the camera unit and the lens.
In recent years, telecommunications lines have increased in speed while social media video-sharing has gained popularity and as a result, more and more people are enjoying a hybrid of photos and videos, widening the range of expression in content production. This new field prompted the need for a new type of camera that goes beyond the boundaries of traditional photos and videos.
With this in mind, Panasonic adopted the concept, 'Fuel the Photographers' Creative Vision' to develop a Digital Single Lens Mirrorless camera with a strong focus on the expressive capabilities for both photos and videos. The company will bring these cameras to market as part of the LUMIX S series, striving to provide "specialized value" to customers desiring higher expressiveness. The cameras are user-friendly and offer a robust assortment of essential tools for professional photography and videography, as well as incorporate an entire array of Panasonic technology refined over a century. The latest innovations in Lumix S series also build on Panasonic's ten years' experience developing Digital Single Lens Mirrorless cameras, including digital technology such as image or signal processing, plus optical and heat dispersion technology and more. The combination of these capabilities will provide customers with new value for photography and videography.
The key features of the newly developed cameras, the LUMIX S1R and the S1, are as follows.
Capabilities with high definition and high level of expression achieved with the newly-developed 35 mm full-frame image sensor and image processing engine.
(Effective pixels: approximately 47M for the S1R and 24M for the S1)
World's first*1 support for 4K 60p video recording in a full-frame Digital Single Lens Mirrorless camera.
World's first*1 full-frame camera equipped with Dual I.S. (Image Stabilization), enabling handheld shots for dark or distant scenes that would previously have required a tripod or other equipment.
A double slot for XQD memory cards and SD memory cards, the first for Panasonic; and a rugged triaxial tilt LCD, emphasizing ease of use and supporting professional photography and videography.
Leica Camera's L-Mount, making it possible to use interchangeable lenses that meet the L-Mount specifications of the partners*4 Leica Camera and Sigma. Expressiveness is further enhanced by increasing options for interchangeable lenses.
Panasonic will also expand its lineup of LUMIX S series compatible lenses, developing more than ten by 2020, including a 50 mm/F1.4 fixed-focus lens, 24-105 mm standard zoom lens, and 70-200 mm telephoto zoom lens.
For the LUMIX G series of Micro Four Thirds Digital Single Lens Mirrorless cameras, Panasonic has started developing a LEICA DG VARIO-SUMMILUX 10-25 mm F1.7 lens that will achieve the world's first*5 zoom with maximum aperture of F1.7 for the entire range.
In addition, Panasonic has announced the launch of LUMIX PRO, a service and support program for its LUMIX professionals. This program has been designed to ensure that professionals can receive service and repair benefits globally. Stay tuned for additional details on the October launch for the US market.
The LUMIX GH5, G9, and GH5S high-end Digital Single Lens Mirrorless cameras that Panasonic released since 2017 have already gained a solid reputation among professionals and high-level amateurs across the world for the quality of their pictures and ability to capture the vitality and beauty of life. This success is owed to Panasonic's world-first*6 support for 4K 60p/50p video recording, and the world's fastest autofocus*7 function using the company's proprietary DFD (Depth From Defocus) technology. Panasonic will continue to provide new value to customers through the unique features of the compact, yet high-definition, LUMIX G series, while also reaching the professional market through the introduction of the full-frame LUMIX S series and the greater reach of the company's support system. Through these measures, Panasonic will help to create a new culture of photography and videography.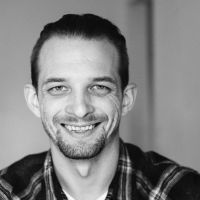 Anthony Thurston
Anthony is a Portland, Oregon based
boudoir photographer
specializing in dark and moody natural light imagery that focuses on body positivity and sexual empowerment.